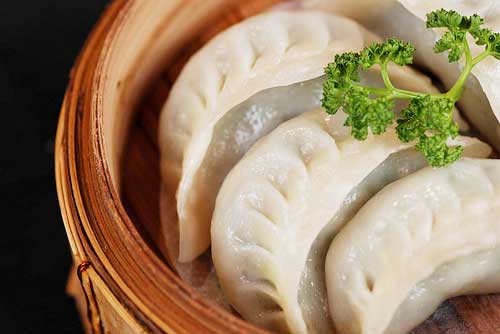 Inn Noodle serves up London's first Halal Chicken Xiao Long Pao and brings to Londoners the first pork free Shanghainese restaurant in UK
Inn Noodle, a leading chain of Shanghainese restaurants in London has announced that its branch in Queensway has revamped its menu, introducing a pork free experience for Londoners. The restaurant's Head Dim Sum Chef, Ng Mo Cheong has also created London's first Halal Chicken Xiao Long Pao.
Established in 2006, Inn Noodle has already received many accolades, including a Guinness World Record for the most number of bowls of hand pulled noodles in under three minutes when its Head Chef, Fei Wang, locked in competition against Gordon Ramsay late last year.
Said Ms Ellen Chew, Director of the Inn Noodle Group, 'The decision to go pork free and offering items such as the Halal Chicken Xiao Long Pao, goes hand-in-hand with our company's philosophy: to answer to the demands of our customers."
'With approximately 1.55 million Muslims in the UK, it doesn't come as a surprise that we've been getting endless requests to go pork free," she elaborated.
Chef Ng Mo Cheong commented on the hurdles faced, "It was not without challenge to revamp a menu that has a strong base in pork ingredients. After months of culinary experiments, Inn Noodle has come up with dishes that are healthier and more delicious."
Chef Ng is no stranger to the dim sum scene in London, having clinched the third position in a Chinese Masterchef competition held by the Westminster City Council in 2007.