You could spend St. Patrick's Day searching a meadow for an elusive lucky four-leafed clover, bending over backwards for the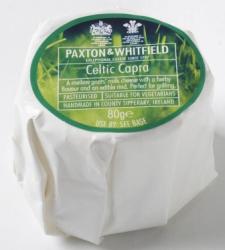 opportunity to kiss the Blarney Stone, looking for the leprechaun intent on stealing your Lucky Charms, or simply sinking pints of Guinness at a rowdy boozer. Or, indeed, any other clichéd Celtic pursuit of you choosing. But the real craic's to be had from simply savouring some spiffing Irish cheese.
Ireland's dairy tradition has brought some absolute beauties to the British cheeseboard over the years – Saints Tola and Killian, Cashel and Crozier Blues, Coolea, Gubeen, Knockadrinna and Mileen's, to name but a few. Cahill's even produces a darkly dashing, marbled cheese infused with porter. Fromagerie Paxton & Whitfield recognises this, and purvey pretty special specimens year-round, but its excelled itself with this particular Celtic combo.
Celtic Soft and Celtic Capra hail from County Tipperary, a bucolic situation full of rolling, clover-rich pastures and clean air – carting with it the inevitable dampness associated with the Emerald Isle. As we learned at school,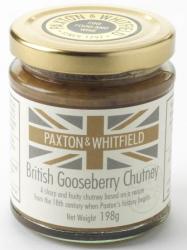 the peaty soil nourishes the grass, the nutrient-rich grass fattens the animals, and the animals yield bloomin' delicious milk for whether you're simply chugging it or coagulating the curds. Which, all things considered, makes for most excellent cheese.
With its first St. Patrick's Day pick, Paxton's has chosen to go with the goat. Celtic Capra is a dinky, deep-dish disc with an edible rind that's like biting into a young cobnut. Inside, the cheese has a charming crumble and a lemony freshness in its infancy, which is tamed with age into something altogether creamier and more rounded. To my mind, a majestic sliver of cheese like this needs little faffing, but even I'll concede this one's a great griller.
Celtic Soft, meanwhile, champions the cow. Brie-like in size, stature, and propensity to become more'flowing' than merely'soft' when well-aged, this velvet-rinded softie has a nice lingering earthy smack, a bit like falling face-first onto the forest floor. In the best way, obviously. Eaten younger, there's a pleasant chalkiness in the centre, contrasting happily with the yielding outer edges. Baked in its entirely, it's pretty much an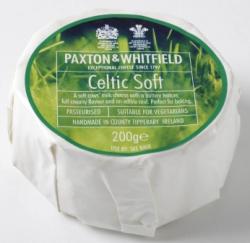 instant fondue. Or fon-don't, and just eat with great relish.
Like a British Gooseberry Chutney, perchance. Jammy, tart and rather olde-worlde in flavour, the judicious addition of mustard and green peppercorns exploits the time-tested sweet-spicy combination and cosies up to Celtic Soft to remarkable effect. The Capra calls for something with a little more vim – a peppery-hot horseradish, mellowed and rendered shocking cerise with sweet, earthy beetroot is just the job. Add a few Irish oaties, and I'll happily hand over my Lucky Charms.
Irish cheeses and condiments all available from Paxton & Whitfield. For more information and to place an order, visit www.paxtonandwhitfield.co.uk