A subjective selection of sublime scran we like to scoff and/or share at Christmas.
Square Mile Truffles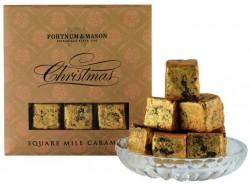 Salted caramel is here to stay. And bloody nice it is too. These gold-dusted cubes will make the recipient feel minted for a moment, even if they're actually more'well skint'.
Available from Fortnum & Mason, £16
Twelve Spice Biscuits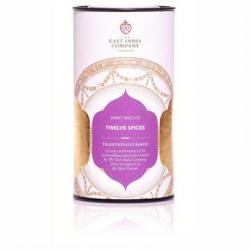 A nibbly celebration of the spice trade during the heyday of the British Raj, these sweet biscuits' unusual flavours include cassia, mustard, turmeric and dill- and it works.
Available from East India Company Fine Foods, £12.95
Master of Malt Chipotle Bitters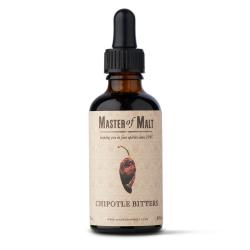 If Christmas celebrations are as they should be, a few Bloody Marys'll be in order of a morning. These bitters lend smoky, almost meaty heat to the classic hair-of-the-dog remedy.
Available from Selfridges, £6.99
Cheerwine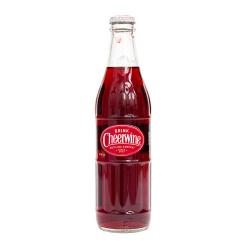 One for the teetotallers, this glass-bottled, jolly-named beverage is cherry cola for those who don't buy into the company who insist'Holidays are comin!' earlier each year.
Available from Cybercandy, £2.01
Bontorta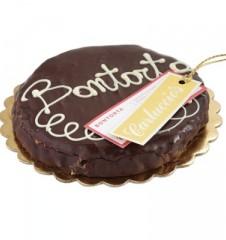 A small price to pay for Signora Fausta's Christmas confection, handmade just outside Napoli. This one's a shallow, layered lovely- think choc, liqueur sponge and torrone. Winner.
Available from Carluccio's, £11.95
Walkers Shortbread Suitcase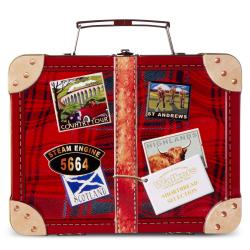 Who doesn't love a buttery petticoat tail? Ole reliable Walker's have gussied up their selection of mini shortbreads in a well-travelled suitcase-style tin which can double as a lunchbox.
Available from Selfridges, £9.99
Mulled Wine Spice Mix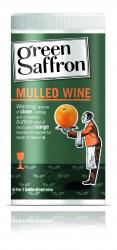 Most pre-blended mixtures are little more than a masala compiled from dusty spice-shelf detritus. Not Green Saffron's. This delivers lively, vivid flavours to guarantee festive cheer.
Available from Green Saffron, €2.50
Christkindl Gluhwein

A jolly bottle of a decent pre-mix that'll make the drinker pretty jolly, too- filled with a mulled mixture featuring red wine, orange juice, cloves, cinnamon, nutmeg and ginger.
Available from Lidl, £4.99
Nutmeg Milk Chocolate Bar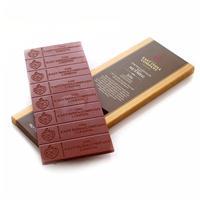 A smooth, quality bar of choc that calls to mind the egg-y, nutmeg-y tarts of your schooldays. Cinnamon leaf milk chocolate and red peppercorn dark chocolate are equally magical.
Available from East India Company Fine Foods, £5
Shine On Georgia Moon Corn Whisky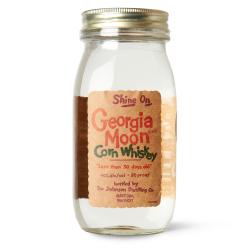 The closest thing on the market to the Kentucky moonshine of old, this barely legal babe is aged for less than 30 days, and delivers sour and sweet notes from the corn.
Available from Selfridges, £29.99
Ambrosial Alchemy Fruitcake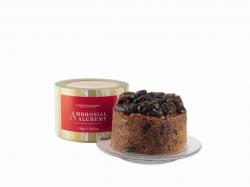 Hmm, a pretty promising name. Fortnum's offering delivers the goods, though, will a moist and crumbly cake chocka with prunes, dates, figs and spiked with Calvados.
Available from Fortnum & Mason, £24.95
Nocciola al Rhum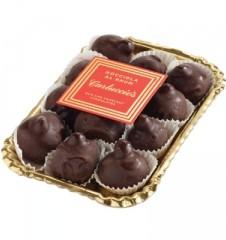 These lumpen lovelies are reminiscent of rum truffles from the bakery- but far superior, filled with a tasty paste of hazelnut, almonds, chocolate and rum with a hazelnut heart.
Available from Carluccio's, £9.95
Bacon Candy Canes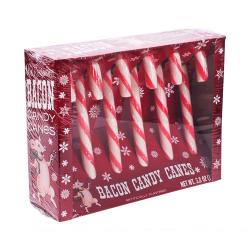 Those meatheads who can't go an hour without inhaling pork in some form are irritatingly on the increase. Appease one with these sweetly savoury confections.
Available from Cybercandy, £5.74
Hawberry Ketchup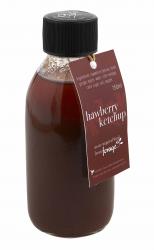 Good for faux-foragers to pass off as their own edible output. Also good as a twangy, pepper-and-ginger spiked sauce for the goose (or turkey, if you absolutely must…)
Available from Fortnum & Mason, £7.95
Ecclefechan Tarts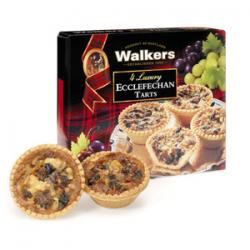 We're eschewing sickly, disappointing mince pies for these Walkers tarts- almost as fun to say as to eat. They're chewy, fruit and nutty- a glorious sort of pecan/mince-pie mashup. But better.
Available from Walkers, £2.70
Gabriel Boudier Classic Creme Liqueur Miniatures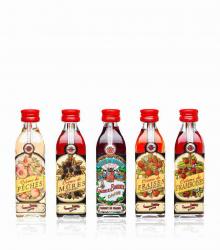 Upmarket stocking fillers a shade more stylish than the usual Irish-cream-chocs-and-a-glass combo beloved of discount retailers, the tipsy set includes blackcurrant and peach cremes.
Available from Harrods, £18.95
Bamboo Imperial Salt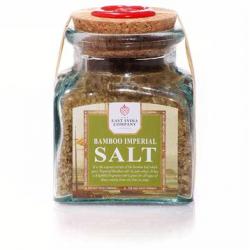 The sage hue of this gourmet seasoning comes from highly fragrant organic bamboo leaves that infuse their scent. Adds a rather intriguing depth to oriental dishes.
Available from East India Company Fine Foods, £10
Christmas Goose & Chestnut Pie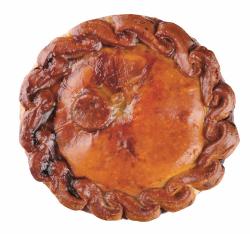 Meat pies are the kings of the Boxing Day spread. This rich goose and chestnut rendition is a proppa showstoppa, its burnished pastry case positively swollen-bellied with hunks of moist meat.
Available from Fortnum & Mason, £55
'Around the World' Chocolate Bars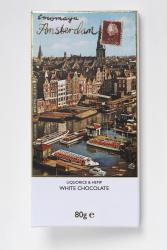 Choc for the globetrotter- postcard-like packaging on bars inspired by cities like Amsterdam- hemp and liquorice,Mumbai- curry, and London- strawberries and cream. Elegant and bloomin' tasty. 
Available from Cocomaya, from £7 for 2 bars
Bolivian Loaf Sugar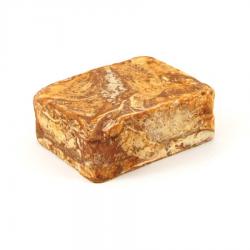 This moist, molasses-and-liquorice-flavoured block of sugar melts unctuously into sauces, desserts and ever just on your tongue, adding an intense but never sickly flavour that's pretty versatile.
Available from Sous Chef, £5
Master of Malt 'World's Best Cocktail'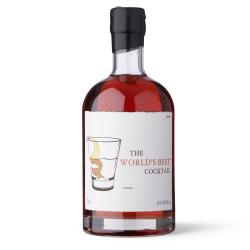 Whether you buy the self-penned hyperbole or just want a quality lazy option, this'drink that can't be named' is a knockout decoction of cognac, Absinthe, whisky and bourbon.
Available from Selfridges, £38.99
Advent Calendar Biscuit Tin
Those diminutive low rent chocolate penguins can pop back off to the North Pole- we want a big, fat, beautifully-decorated cookie of a December morning. You're left with a nice swish tin, too.
Available from Biscuiteers, £45
Family Night In Collection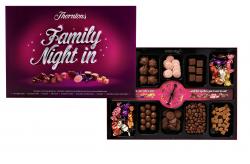 Eliminate procrastination and the inevitable unloved leftovers with this edible riff on'spin the bottle'- a milk chocolate Smile is bound to go down better than a snog from a hairy-chinned auntie.
Available from Thorntons, £15
The Purist Wreath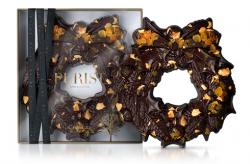 Forget tradition- much nicer to greet festive well-wishers with this handsome wreath, embellished with nuts and juicy raisins that won't do you the same mischief chomping holly berries will.
Available from Hotel Chocolat, £25
Poppy Cordial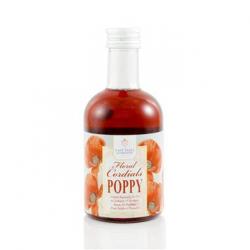 If you often feel opiates could get you through the festive season, give this floral syrup a whirl. A drop of this seasonally-hued concentrate perks up a glass of fizz- and the drinker.
Available from East India Company Fine Foods, £7.95
Favorina Spiced Whole Milk Chocolate Almonds

You can't beat a fat fistful of nuts- these almonds have a bonus chocolate layer imbued with a few warming spices. Sneak a pack into a pre-walk coat pocket for covert nibbling.
Available from Lidl, £1.19
Salad-Flavoured Dental Floss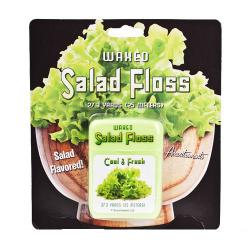 Help someone fool their way to 5-a-day and assuage the guilt of a dawn-till-dusk diet of biscuits, chocolate and leftover spuds dunked in mayo. They'll have enviable oral hygiene, too.
Available from Cybercandy, £3.85
Green & Black Olive Savoury Marmalade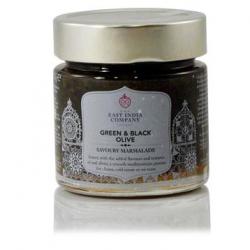 Quite simply extraordinary. Apples form the base of this strange condiment, which fuses the buttery, salty savour of olives with a sweet jamminess to heady effect.
Available from East India Company Fine Foods, £7.95
Persian Hot Chocolate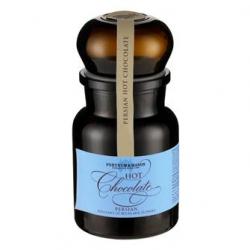 No-one will complain about going for a walk when a mug of this is in the offing- hot choc hauntingly flavoured with cardamom, rose and saffron. In West Country vernacular,'gert lush'.
Available from Fortnum & Mason, £12.95
Premium Nuremberg Gingerbread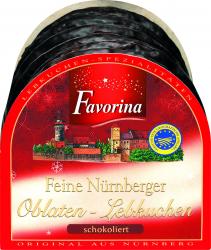 Premium at that price?! Yes. Lidl's German gingerbread rounds are spicy, soft and enrobed in bittersweet chocolate. The flavour of a proper Chrimbo, distilled into biscuit form.
Available from Lidl, £1.49
English Garden Worm Gin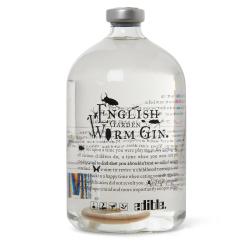 A patriotic riff on mezcal, this gin contains an earthworm from Southern soil that imparts a'unique' flavour to the spirit. Good for'worming' your way into someone's affections…
Available from Selfridges, £26.99
Liquid Grappa Chocolates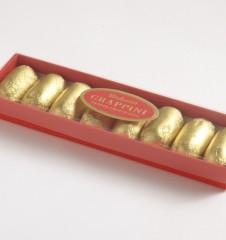 Pleasantly bitter chocolates that pack a hefty and very liquid-y alcoholic punch- warn the family to eat in one bite or be prepared to shield yourself from a tidal wave of sticky grappa.
Available from Carluccio's, £7.95
Roman Mustard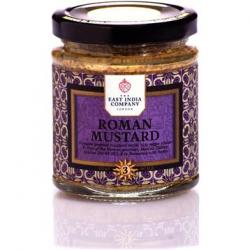 A herby condiment in the style of legendary Roman gourmand, Apicius, who met a tragic end after bankrupting himself in his pursuit of fine dining. Let that be a lesson when you're merrily munching.
Available from East India Company Fine Foods, £3.95
King George Christmas Pudding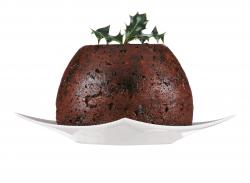 For the finest pud, it has to be Fortnums. This beef-suet-ed beauty comes in a china basin and is a right royal combo of vine fruits, almonds, Agen prunes, Cognac and Navy rum.
Available from Fortnum & Mason, from £24.95
Favorina Dark Chocolate Marzipan Log with pineapple

Just like that luvverly Niedregger stuff that would slip down so easily did the sky-high price not stick so hard in your craw. Lidl's budget version is every bit as decent, wish a lush tropical twist
Available from Lidl, 89p
Dried Cornflowers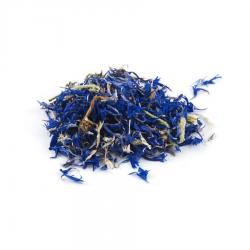 Lightly floral in aroma, clove-like in flavour and a pleasingly shocking shade of cobalt blue, these unusual dried petals pair nicely with goats' cheese and honey, and add interest to salads.
Available from Sous Chef, £3
The Bertinet Kitchen Mince Pies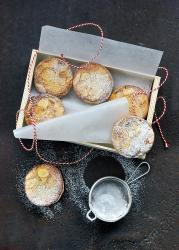 Crusty, flaky, bottom fat with butter- all the qualities you don't want in a girlfriend but actively seek in a pie. Richard Bertinet's finest have crumbly rich pastry, low-gloop filling and a pleasing frangipane top.
Available from The Bertinet Kitchen, £14 for 12
Christmas Pudding Marshmallows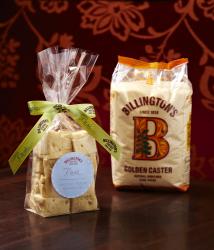 The delicious offspring of a collaboration between sugar-meisters Billingtons and fancy tea-time favourite Bea's of Bloomsbury, these fluffy cubes taste of sugar, spice and all things nice.
Available from Bea's of Bloomsbury, £5
Sake & Green Tea Nobu Truffles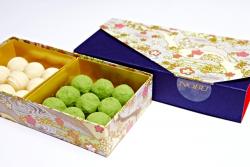 Like a great big baby, you might find more pleasure in the box than its contents- but it's unlikely when these Japanese beauties contain handmade Sake and Green Tea truffles by Nobu's Regis Cursan
Available from Nobu London, £30 for a box of 18 
Smugglers Grand Cru Speciality Beer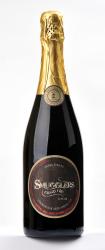 Cornish brewery St Austell doesn't shy away from a bit of innovation- this intriguing tipple is aged in whisky casks and finished using the Methode Champenoise. It packs a hefty 11.5% punch, too.
Available from the St Austell Brewery, £14.99