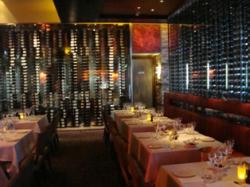 The Meat and Wine Co. just outside the Westfield Shopping centre (well, more like a shopping village really) will be offering customers who book to eat at the restaurant, on the evening of Wednesday 30th September, the opportunity to taste, free of charge, a range of New World wines from their suppliers, Enotria.
Customers dining at the restaurant that evening will also have the opportunity to meet the producers who make the wines and be able to ask questions about individual wines and production at their leisure before they sit down to their meal. This opportunity is open to all diners at the restaurant that evening who would like to take advantage of it.
The wine tasting will take place between 6.30 pm and 8.00 pm and diners are invited to arrive in advance of their table booking to give themselves time to taste and savour the range of wines available for tasting before sitting down to enjoy their meal.
This is a great opportunity to try the selected wines and perhaps identify your favourites before selecting a bottle (or two) from the Meat and Wine Co's extensive wine list to accompany you meal.
The Meat and Wine Co. Unit 1026, Westfield London. Tel: 020 8749 5914