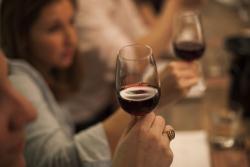 The Wine Parlour in Brixton will be celebrating all that is wonderful about wine during its three day wine festival next month.
From Thursday 16 April until Sunday 19 April, The Wine Parlour will play host to a festival encompassing guided wine tastings, a pop-up restaurant, a panel discussion, meet the winemaker sessions and plenty of opportunities to share wine tips and wine knowledge.
The festival will open on Thursday, with 3 Vining Street, a pop-up restaurant in collaboration with The Pickled Fork, a London based pop-up restaurant team. The Pickled Fork's executive chef, Alex Motture and co-founder of The Wine Parlour, Chix Chandaria are working closely together to create a well balanced menu to satisfy and intrigue. Diners can expect bold yet delicate flavours created using the best locally sourced and seasonal ingredients, carefully paired with delicious wines from The Wine Parlour's exclusively imported selection. 
3 Vining Street will be open for two sittings at 7.30pm on Thursday 16 April and 7.30pm Saturday 18 April. The cost for five courses with carefully matched wine for each course will be £80. For reservations call  0203 302 1617 or book online 
The importance of wine in the overall dining experience will be discussed by a panel of wine and food writers, including award winning wine writer Nina Caplan, food critic Joe Warwick and Londonist food and drink editor Ben Norum on Saturday 18 April. Starting at 4pm the discussion is free to attend and will be of interest to anyone who loves eating out and drinking wine. 
During the festival, hosts will guide wine lovers through blind tastings and encourage visitors to sample new wines from the Enomatic machine. Special themed wine tastings will take place in the Tasting Room, from Sparkling Wines to Decoding the Wine List, there will also be tastings of Sherry and French Comté cheeses. See www.thewineparlour.com/winefestival for details.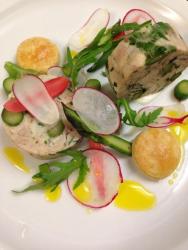 Wine makers from France and Germany will be visiting The Wine Parlour, offering plenty of insight about their wines, regionality and of course samples of their delicious wine and Champagne. 
Throughout the festival, The Wine Parlour team will be giving out spontaneous wine tips, talks and facts and encouraging plenty of interaction. Visitors will be able to test their newly discovered wine knowledge at The Wine Parlour Quiz Night at 5.00pm on Sunday.  The quiz is free to enter and there will be lots of wine related prizes to be won.
It is the first time that Chix and co-founder Dan have organised a wine festival and it will be the first of its kind in Brixton. Chix says, "At The Wine Parlour we want people to taste, drink, discover and the festival will provide plenty of opportunity to do all three.  Dan and I love to share our knowledge and we're delighted to be joined by some of our favourite wine experts over what will be a fun yet informative celebration of wine."
To find out more about The Wine Parlour's Wine Festival, see the website