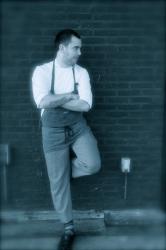 Fresh from his stage in Copenhagen's Noma, 24 year old Sellers is set to serve up a five-course experimental extravaganza in London on 28th and 29th of November with the Rebel Dining Club
A preface to his restaurant, Story which opens next year, the event has been named Foreword, and is in collaboration with hipster pop-up club The Rebel Dining Society – now in its third season, and one of the main players on London's experimental dining scene.
With room for only 40 on either evening, the menu will feature avant-garde takes on dishes like bread and dripping for starter; beef cheek, pumpkin seed, brown butter and sorrel for main; and charred pear, parsnip and buttermilk for dessert. The action unfolds at the society's headquarters in a converted Edwardian chapel in Bethnal Green, and tickets are priced at £70 per person for five courses and include a cocktail on arrival and wine with dinner.
To book a table please visit www.therebeldiningsociety.co.uk.
Follow Tom Sellers on Twitter @tomsstory