For those that missed it, the original TOAS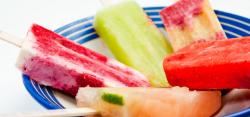 T Festival took place early June at East London's Red Gallery and brought together some of the industries' chief culinary thinkers over a weekend of talks, activities and eating. Highlights included Bompass & Parr's brilliant (and highly combustible) talk on toasting and the cookbook debate with Quo Vadis legend Jeremy Lee (which pretty much sorted our summer reading list). 
Now the talented team behind the festival is back with TOAST, Cornwall – the first of a'series of food events to whet your appetite and delve a little deeper into the gastronomical world'. Taking place on Sunday 18th August at LASSCO, Maltby Street Market from 1-4pm, this time round the format has been simplified to'a dinner and discussion about produce soil and seasonality' led by The Modern Salad Grower Sean O'Neill and Franco Fubini from Natoora.
This might sound a rather too serious way to spend a Sunday lunch, but with a meal including Baked Turbot and Samphire, Grilled Mangalitza, Cucumbers and Leaves and Gooseberry Cocktail being cooked by Young Turk James Lowe and Pitt Cue Co's Tom Adams and all the ingredients hailing from the best producers in Cornwall – we can't wait to get our thinking caps on. 
Tickets are on sale now at toastfestival.com/events/tickets/1