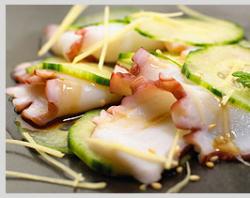 Tsuru, a Japanese restaurant behind the Tate Modern is to host a tasting of Japanese whisky on Tuesday 24th November. Jen Dickson, an expert in Japanese whisky will guide guests through a range of whiskies from world-renowned producers Nikka and Suntory.
Japanese whisky is similar to Scotch in style, and regularly competes with it at world whisky tastings. The five whiskies included in the tasting at Tsuru will represent different a range of blended and single malts, and Jen Dickson will explain the subtle difference between the styles, and how to match them to Japanese cuisine.
Tsuru specialises in fresh authentic Japanese dishes, incorporating sustainably-sourced ingredients, and is located on Canvey Street, in London's Southbank. All the sushi is handmade and stocks and sauces are made from scratch on-site to produce outstandingly fresh food.
The whisky tasting will take place on Tuesday 24th November at 7pm, and costs £25 per head.
4 Canvey Street
London, SE1 9AN
020 7928 2228