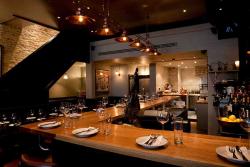 Opera Tavern restaurant in Covent Garden will be celebrating the Venetian Carnevale with a special food and wine pairing event on Sunday 1st March.
Ben Tish (Chef Director of Salt Yard Group) and Jamie Thickett & Ben Mulock (of Opera Tavern) will create a seven course banquet inspired by the annual February Carnevale. Each course will have carefully selected wines that pair harmoniously with each dish.
The wine selection takes its inspiration from the North Eastern regions of Italy and will be presented by Co-Founder of Salt Yard Group, Simon Mullins. The event is priced at £85 per person and will take place from lunchtime on the 1st March.
For further information, please visit: www.operatavern.co.uk/event_view/10