Alimentum welcomes the Tanner brothers
On Thursday 12th September, Michelin-starred Alimentum will welcome co-owners of Tanners Restaurant in Plymouth, celebrity chef James Tanner (of Ready Steady Cook and ITV's Lorraine fame) and his brother Ch
ris. For £75, guests can try a collaborative menu designed by the brothers and Alimentum's Chef Patron Mark Poynton.  Tickets are limited so book now to avoid disappointment. The latest edition in the restaurant's Guest Chef Series, the evening follows Cyrus Todiwala's (Café Spice Namaste, London) successful event in June. Guests can enjoy plaice, langoustine, fennel and cucumber; Bodmin Moor venison loin, tarka dal, and salt baked turnip; and an indulgent yoghurt panna cotta with caramel pineapple and chocolate soil.
Specially matched wines can be added for £25. The next and final event in the series will be held on 22nd of October with London's Michelin starred chef Alyn Williams from The Westbury Hotel. For the full Tanner Brothers menu, please see below:
Canapés on arrival
Chef's Amuse Bouche
PARFAIT
Creedy carver Duck liver, plum, granola
PLAICE
Langoustine, fennel and cucumber
VENISON
Bodmin moor loin, tarka dal, salt baked turnip
MONT D'OR
Confit egg yolk, truffle and onion
BBQ ORANGE
Mojito, ginger beer
PANNACOTTA
Yoghurt, caramel pineapple, chocolate soil
Supper Clubs 
This past year the Supper Club craze has blown up. Norfolk's answer is the Titchwell Manor Supper Club – intimate themed evenings, hosted every other month at Norfolk's renowned boutique hotel. 
Introduced by Head Chef Eric Snaith the evenings will be held in the casual and vibrant Eating Rooms.  Debuting with a mussel-themed foray, the Supper Club will wash ashore on Tuesday 1st October 2013, with the second festive vegetable themed evening sprouting up on Thursday 5thDecember.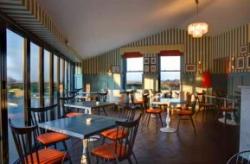 Known locally for its use of Norfolk produce and technique, Eric's talent has won the hotel three AA Rosettes and seen him named Eastern Daily Press Norfolk Food and Drink Chef of the Year 2012 and shortlisted for the 2013 award. 
 For £40, including matched wines, Supper Club goers will get the chance to watch Eric and his team cook live as they create a four-course gastronomic extravaganza in front of them.
The inaugural evening will feature fishermen's tales from local father and son seafood specialists, Ben and Cyril Southerland who gather the Manor's mussels at Brancaster Staithe. 
 The seafaring duo will be on hand throughout the evening to answer any questions while Eric flexes his culinary mussels (couldn't resist that pun,) conjuring dishes including his take on the timeless classic moules marinières, with marsh herbs, barbequed leek and parsley; and braised beef shin, Abbot Ale, mussels and roasted celeriac.
The Supper Club's second installment will propel vegetables to center stage. 
 Demonstrating how they can be far more interesting and versatile than one might think, Eric will be serving an original take on some festive favourites such as Brussels sprout, smoked bacon cream and Blue Murder cheese; and roast parsnip, Brancaster honey, brazil nuts and burnt parsnip yoghurt; while barbequed Black leg turkey breast, briochesauce, cranberry and crispy cabbage will satisfy even staunch traditionalists. 
Local veg guru Jack Pearce from Alfie's Fresh Produce will be on hand to dispel any remaining myths that vegetables should remain a side dish.
Future themes have already been cooked up.  Expect a wine night from Titchwell Manor's wine suppliers and a venison-focused evening with Houghton Hall's exuberant deer park manager Julian Stoyel.