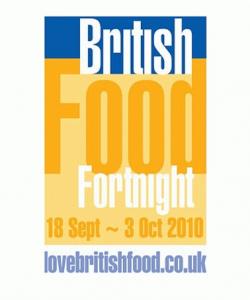 As part of the British Food Fortnight initiative restaurants and pubs are putting on a series of events and promotions from September 18th – October 3rd. Here are some top picks:
On Sunday 26th of September The Restaurant at St Paul's Cathedral is running a 'Harvest Swap Shop' where anyone can take in a box of their homegrown fruit and veg and receive a free roast lunch in exchange.
The Windmill in Mayfair has made special additions to their menu to mark British Food Fortnight with a selection of pies. Look out for Black Mountain Pie (lamb, leek and rosemary), Highland Pie (venison, Madeira and tarragon pie) or true pub classic Traditional Shepherds Pie (savoury mutton and root vegetable pie). Order any of these British pies and get a free 1/3 of real ale or cider to wash it down with.
Young's pubs across London will also be getting involved in British Food Fortnight by hosting a series of free masterclasses covering game, butchery and British cheese. Alongside these classes will be a Cask Ale Festival where you can expect to taste new ales as well as age old favourites.
There'll also be special menus to celebrate British Food Fortnight. They will include British landed halibut with steamed samphire, white crab, lemon hollandaise and North Sea brown shrimp fritter; Highland venison steak with beetroot, horseradish and parsnip; Young's Special Ale bangers with English mustard mash and Savoy cabbage. For desserts there'll be steamed ale cake with chocolate stout ice cream and muscovado sauce as well as white chocolate Devon clotted cream cheesecake with raspberries and lavender shortbread.