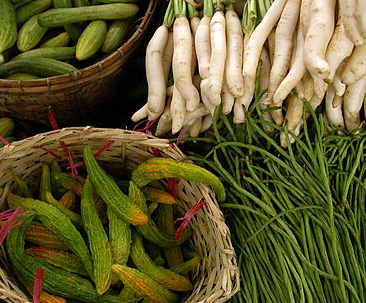 After perfecting his skills in a stall at Broadway's Farmers' Market, Barny Stoppard, son of the acclaimed playwright Tom Stoppard, has opened his first restaurant. Barny's Place is a quick service restaurant concept, serving healthy but hearty hot food using the latest fast food technology from America, but replacing frozen, fried and processed ingredients with fresh natural ingredients. Stoppard promises to change the popular notion that fast food and the machinery used to produce it has to result in greasy and unsavoury cuisine that is bad for you.
All of the food served at Barny's is sourced locally from markets, with beef being purchased at Smithfields on a daily basis and made into 'The Barny Burger', which has already attracted a devoted following in The City. Other delights include an excellent choice of sandwiches such as beautifully aged Chargrilled British Beef Steak with Piquillo Peppers, Caramelised Onions and Vine Tomatoes, Grilled Free-Range Chicken Marinated in Rosemary, Lemon and Garlic, and Smokey Tofu and Mushroom. At a time when The City is feeling the pinch, all the food at Barny's is extremely reasonably priced with sandwiches starting at £3.90 and burgers starting at £4.45. The menu changes daily as does the salad bar, which is loaded with flavours and high-end ingredients previously only found in expensive delis.
The techniques used in Barny's are derived from the American fast food tradition, but the ingredients are of such high quality and great taste that the food is at the other end of the spectrum. The fast food machines ensure that food is delivered quickly and also add a quirky and interesting feel to the restaurant with industrial grilling machines, bun toaster and warming oven an integral part of the design. There is an open plan kitchen so that none of the cooking process is hidden from the customers. Even the salad bar uses American-style Chinese takeaway boxes for containers. Barny's will also offer a local delivery service from February, and is also looking to shake up the hot takeaway breakfast market with pancakes, homefries and cornbeef hash just some of the dishes on offer.
Within the sprawling city landscape, Barny has created a 40 cover space with a sense of community. The weekly special grilled sandwiches reflect the multiculturalism of London emphasizing a cuisine from a different country every week. His sandwiches are inspired by countries as far afield as Vietnam, Korea and South Africa. A large blackboard displays Barny's story and philosophy. His commitment to environmental health is demonstrated through environmentally friendly packaging.. Customers pay a deposit for a FreePack Box, a sturdy plastic lunch box, and then every time they return to use it, they are given a reduction in their meal price. With Barny's Place leading the charge. 2009 promises to be the year that healthy food becomes both fast and delicious.
Barny's Place – 85 Houndsditch Corner of Stone House, London, EC3A 7AU Tel: 0203 216 0010 or visit online at www.barnys-place.co.uk