Flora Indica are bringing their singular brand of Indian delicacies back with walk-thru
lunch items to celebrate the ease of London's lockdown restrictions.
Available from their street-facing double windows, Tuesday – Sunday from 12pm – 3pm, the Flora
Indica Superfood Lunchbox will be a prelude to their official reopening on May 17th.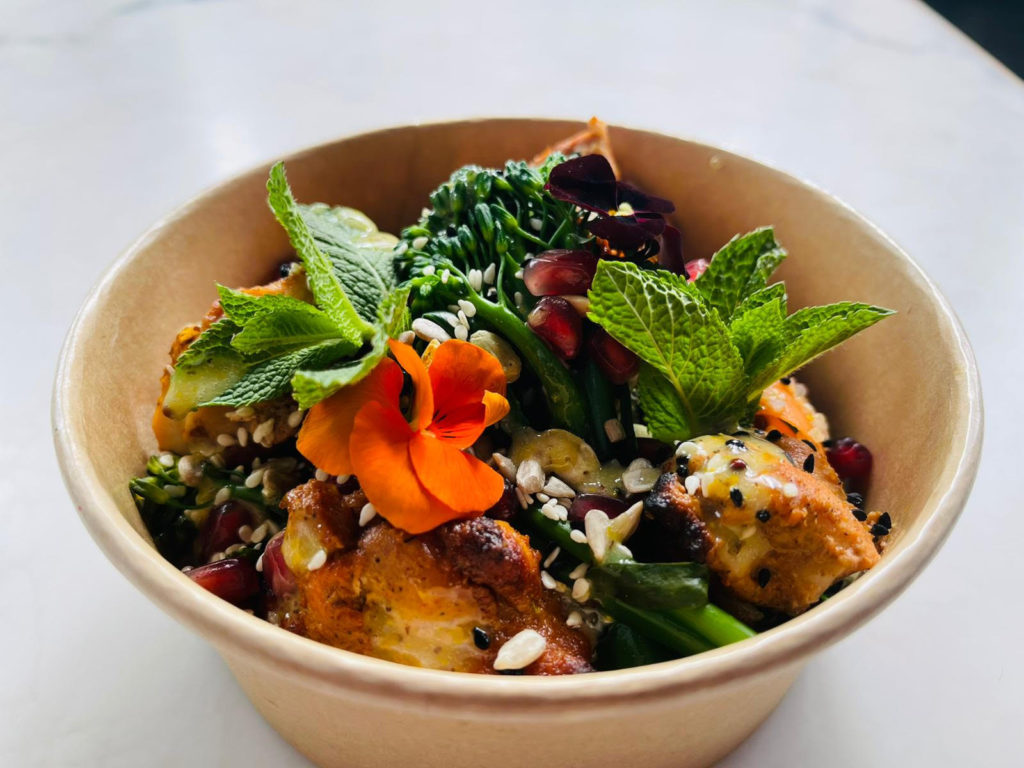 Comprised of superfood ingredients including Tenderstem Broccoli, Pumpkin and Sunflower seeds along with layered with edible flowers and a Mustard-tinted Kasundi Dressing, the Walk-Thru lunchbox can be topped with Chicken Tikka pieces, while the vegetarian option features Jackfruit and Beetroot.
The lunchbox was designed to ease people back into outdoor dining as the city's restrictions begin
to lift.
During lockdown, the restaurant has been offering a premium fine dining takeaway service, which will continue to operate as further lockdown rules cease.
The Flora Indica Walk-Thru Lunchboxes are priced at £5.99 and £6.99 and are available now.

flora-indica.com