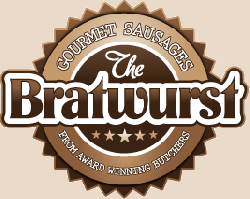 Just opened in Soho, the Bratwurst offers an extensive menu of traditional sausages, as well as authentic side dishes (including mash potato and sauerkraut).
The Bratwurst import their sausages from an award winning butcher in Thuringia, Germany, the traditional home of the Bratwurst Sausage. Consisting of 86% pork and bacon in a natural casing, they have a hint of cumin to add a little spice, and are served in a freshly baked, crunchy Brotchen roll with a tangy German mustard.
A new branch means some new additions to the menu, including Frikadelle (German pork and beef meatballs), Schnitzel (golden breadcrumbed pork steaks) and desserts. Sausages are a snip at £2.95.
The Bratwurst is open Monday to Wednesday, 11am-9pm, Thursday to Friday,
11am-10pm and Saturday, 11am-7pm.