There are plenty of new restaurants opening in London over the next few weeks, check out these highlights of the restaurant calendar for October and November: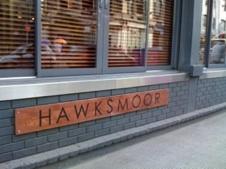 The food bloggers' darling Hawksmoor is set to open a new branch in Covent Garden on November the 1st. The head chef of the original East London restaurant will be running the operation in the kitchen, whilst owner Will Beckett says that diners wanting to eat alone will be well catered for with 20 spaces in the restaurant for those that like going it alone.
Will Smith and Anthony Demetre from Arbutus and Wild Honey are opening Les Deux Salons in October. The brasserie will be more casual and offer a cheaper dining experience in a space that has been designed by Martin Brudnizki, the man responsible for the decor of the trendy Dean Street Townhouse.
Whaca will be opening it's fourth branch serving Mexican food in Soho during October. The restaurant will seat 150 people and in the basement there'll be a cocktail bar, no doubt serving Margaritas and other alcoholic delights.
This October also sees the launch of The Folly near Monument. Brought to you by Drake & Morgan, it will house a pop up shop, flower shop, delicatessen, dining areas and an outdoor oasis with seats hanging from trees. Food wise expect sharing platters, cocktails and snacks.
The new venture by Ottolenghi isn't set to open until 2011 but fans of this eclectic cult restaurant can keep up to date with what's going on over at the Soho site on their blog. From choosing the floor to creating the menu and wine list they're blogging it all!