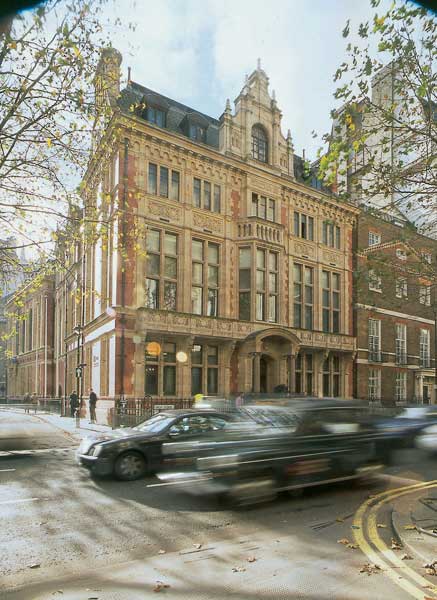 Michelin-starred chef Michel Roux Junior is set to open a second restaurant in 2010 as part of a 10 year contract between Restaurant Associates and the Royal Institution of Chartered Surveyors (RICS) worth £30 million.
The restaurant, presently undergoing renovation, will be located in RICS' Grade II listed premises with stunning views of The Houses of Parliament and Westminster Abbey. Michel Roux Jnr, a chef synonymous with French haute cuisine, is developing menus for the new restaurant and Daniel Cox, the winner of the prestigious Roux Scholarship in 2008, will be head chef.
The commercial restaurant agreement between Restaurant Associates and RICS is accompanied by a 10 year contract to market and manage conference and banqueting events within the venue for which Restaurant Associates will provide hospitality catering under the Roux Fine Dining brand. Six finely furnished function rooms of various sizes and functionalities are available in the beautiful Georgian building as well as a new bar for members, guests and the general public.
Michel Roux Jnr said, 'I am delighted to be working with Restaurant Associates on this exciting project and furthering the successful relationship that my father, Albert, and I already have with them. The unique opportunity that the RICS has provided means that we are not only able to open a fantastic new public restaurant but also provide the venue conference and banqueting catering."
The highly competitive tender was managed by Peter Pitham of Catering Consultancy Bureau who chose Restaurant Associates for its enthusiasm, attention to detail and superb standards of food and service.
Sean Tompkins, RICS Chief Operating Officer said, 'This is an exciting opportunity for leading brands in their own rights to come together to create a unique dining and venue experience; the first fully commercial fine dining experience in Parliament Square. The opening of our restaurant in the autumn with Michel Roux Junior at the helm represents the start of a new chapter in the continued evolution of RICS' brand and headquarters building."
Jason Leek, Managing Director, Restaurant Associates, added, 'Restaurant Associates has a long-standing relationship with the Roux family through Roux Fine Dining. The RICS restaurant is particularly exciting as this is the first time that we have worked on a commercial venture with Michel Roux Jnr and we are sure that the restaurant, at such a remarkable location, will be very successful."
In addition to the commercial restaurant and venue hospitality services, Restaurant Associates, part of one of the UK and Ireland's largest contract caterers, Compass Group, will provide staff dining for the 400 RICS employees in London and Coventry as well as reception services in London.