Like a Supermarine Spitfire in its hanger, my rickety wheeled barbeque lurks in the garage waiting for a sign that the mercury is rising. It's ready for action!
At the first glimpse of any summer sun it will be scrambled out onto the patio with a dusty bag of briquettes and a box of matches. Yes, it's outdoor dining 'British style' with one eye on any gathering clouds and one hand in the fridge reaching for the next bottle of wine.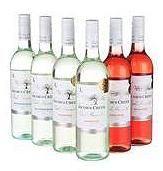 When God was allocating BBQ weather to the regions of the world, he gave a disproportionate amount to Australia and California and it's to their wines that I turn when the weather gets hot, leaving fine old clarets and delicate Burgundies to the safety of a cool cellar.
The Jacob's Creek 'Cool Harvest' range of wines from South Eastern Australia (Tesco £8.49) has all the makings of good BBQ favourites. Spritzy in style with friendly fruit profiles, these wines are light, fun and very, very easy to drink.
The 'Cool Harvest' Vermentino 2011 has notes of honeysuckle and citrus over a lively mineral base and with only 9.5% alcohol you wont be punished for refilling your glass.
There's also the breezy Sauvignon Blanc 2011 and the Shiraz-rosé with hints of cherry and grapefruit. A mixed case of these will benefit any garden party with ease and Tesco are currently offering a mixed box of six at the reduced price of £36.
The generous and ample wines of California are also perfectly suited to outdoor dining. I like the Beringer 'Classic' California range (Asda £8.98), which are as satisfying as they are individual.
Try the Beringer California Chardonnay 2010 with its creamy palate of melon and papaya balanced with a mineral acidity which gives it a bit of bite.
For lovers of the red stuff, Beringer California Cabernet Sauvignon 2010 just can't fail around the sizzling steaks as it rolls a glowingly warm fruit mix of dusty raspberry and bramble into an old Iberian-style oak barrel.
My favourite of the range however is the red Beringer California Zinfandel 2010. I just kept coming back for more of the spicy, textural plum and dark cherry flavours bathed in liquorice and burnt-orange caramel.
From Australian producer Brown Brothers come two unusual red choices that are 'tailor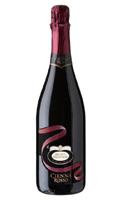 made' for the summer season.
Brown Brothers Cienna Rosso (Waitrose £9.49) is a sparkling red that opens with a bang and a lively foaming purple mousse.
This is a real wild card and strictly for lovers of sweet things. Get it well chilled to savour the intense dark chocolate and cranberry experience with a brioche creaminess in the mix.
Last but not least in line for all the summer fun to come is Brown Brothers Tarrango 2010 (Waitrose £7.59). It's made from an unusual grape variety and has a jewel-like clarity of colour .
Pale, fruity and smooth, Tarrango also benefits from being chilled and resembles a sweeter version of Beaujolais. The flavours are rich in cherry with hints of bitters making it an ideal choice for BBQ and pizza eating.
We're spoilt for choice really and all ready to go; so come on Mr. Sun, get your hat on for goodness sake!
---
No barbecue is complete without burgers, so why not try these succulent chicken burgers with an Indian twist? The coriander, cumin and chillies add a delicious spice and depth of flavour and the burgers taste great with chutney-flavoured mayonnaise, or simply with ketchup.