How many times have you, upon seeing the first promise of 17 + temperatures, fired up the BBQ with not more than a moment's thought? We've all been there; getting the coals ready in excitement; then the crushing disappointment when you realise the grill is still filthy with last year's bangers. Firemart, the fire safety specialists, have noticed how many people
are guilty of this cardinal grilling sin.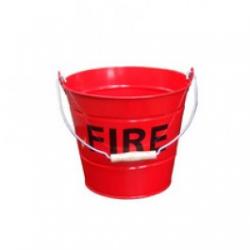 Firemart advise the following fire safety tips:
Barbecues should only be used on a flat site
Ensure they are kept away from sheds, trees, shrubs and anything else that could catch fire
Barbecues should never be left unattended
Children, pets and any garden games/activities should be kept well away from the barbecue area
Have a bucket of sand or water available in case of an emergency
A fire blanket can also be used on this type of fire
Ensure the barbecue has cooled down after use before moving or cleaning
Firemart also advise people to be aware of food safety when it comes to barbecuing in order to avoid food poisoning. This is of particular interest to those of us who enjoy lots of meat and fish. Just because you're outside doesn't mean that standard food practice doesn't apply!
Clean your barbecue thoroughly to remove any traces of food from previous use
Frozen meat should be properly thawed before cooking on a barbecue
Remember to turn the meat regularly to ensure it is cooked evenly throughout
Keep raw meat and cooked foods separate by using separate containers and utensils
Raw meat and any perishable foods should be kept refrigerated until ready for use, if a fridge isn't available then use a cool bag or ice packs.
So, now that you know how to enjoy a safe and sanitary BBQ, why not check out the new barbecues and tools for 2013, or these delicious new recipes?
Indian Spiced Chicken Burgers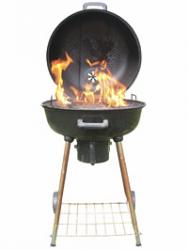 John Torode's recipe for BBQ lamb shashlik