When you think of great cheese producing nations you automatically think of France, Greece or Italy. These countries certainly eat more cheese than we do, twice as much in fact.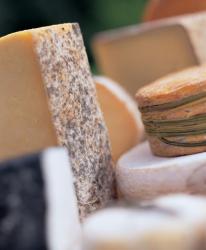 But perhaps it's simply a case of the grass looking greener on someone else's' pasture. Britain should be one of the first countries that come to mind when the subject of cheese arises, for while we may not be big eaters of cheese, we certainly are big producers of the stuff.
In Antipodean ignorance, I can be forgiven for only being able to list a few British cheeses like Stilton, Red Leicester and of course Cheddar. But I had no idea just how many cheeses have glorious provenance in the rich cultures and lands of the United Kingdom.
Just for starters lets have a look at the well-known varieties, Double Gloucester, Lancashire, Cornish Yarg, Cheshire, Shropshire blue and Wensleydale. You've seen them on the shelves haven't you? But what about Hereford Hop, Buxton Blue or Burland Green. I could go on, not only because I have the British Cheese Board website open in front of me, but because there are over 700 different named cheese products produced in the UK.
In the spirit of research and with the intention of being well informed, I asked the kind people over at Paxton and Whitfield to send me some shining examples of traditional and more modern British cheeses. When the large, yellow bag arrived late yesterday afternoon, my heart skipped a beat and I thanked the lord that there was a cold, crisp sauvignon blanc in the fridge and that they'd thought to include a box of crackers.
I had never realised how important the cracker was until I tasted the cheeses with Paxton and Whitfield's very own brand of cheese crackers. The variety of flavours and textures really enhances the cheeses and creates a complete story in your mouth. I had received a cave-aged Cheddar, a St Wulfstan's organic cow's cheese, an Aldwych hard goat's cheese, a Stilton and a Rachel (the cheese not the person).
The Traditional British Cheeses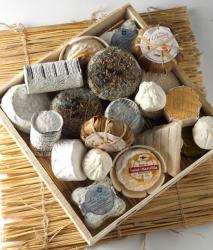 Cheddar
Let's start with the one we all know and love, Cheddar. Named after the village of Cheddar and specifically the Cheddar Gorge caves in Somerset, where the cheese used to be stored to ripen, it is one of the most widely made cheeses in the world. Because it does not have Protected Designation of Origin (PDO), it is not a controlled name or product. Paxton & Whitfield's own brand of cave-aged cheddar is a little smoother and creamier than most cheddar and yet still tastes intensely ripe and fruity. Hand made to a traditional recipe, the use of milk from local herds gives this cheese its distinct flavour and texture. Aging the cheese in the Wookey Hole Caves of Wells gives it a unique complexity, not found in other cheddars.
Stilton
The Stilton Cutting was probably my favourite of the day. Possibly the nicest Stilton I've ever had, it was rich and creamy with a perfectly bitter tang. Divine on one of the sweet malt crackers, I could eat a dangerous amount of this stuff. A must on any cheese board, unless you want groans of disappointment from your guests.
The Modern British Cheeses
Aldwych Goats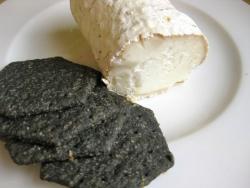 The Aldwych Goat's cheese is made in the heart of the Westcountry from the dairy's own herd of goats. Made with unpasteurised milk, this cheese has that familiar goat's cheese taste but is fresher and cleaner tasting than most soft varieties. The flavour lingers a long time in your mouth resulting in a very enjoyable cheese eating experience. This would make an excellent outside-the-box choice for a cheeseboard.
St Wulfstans
Eating the St Wulfstan is kind of like drinking a very dry white wine. There's something in the aftertaste that reminds me of wine. It is a gnarly wedge of pitted, yellow cheese with a delicate flavour that perhaps doesn't stand out amongst the stronger flavours of the goats and blue cheeses. Made from organic cows milk, this a hard, crumbly cheese made by the Gorsehill Abbey Cheese of Broadway.
The Rachel is an award winning, semi-hard goat's cheese made by Peter Humphries at his farm near Shepton Mallet, Somerset. It is less stinky and intense than a soft goat's cheese. The Rachel has a rich, fresh, nutty flavour and a striking firm, white texture. Apparently named after a friend of the cheese maker, Humphries describes this one as sweet, curvy and slightly nutty.
Paxton & Whitfield began as a British cheese seller back in 1742, but as the trends for continental cheeses grew and Brits stopped making artisanal cheeses, their local varieties diminished. The public's love affair with making and eating cheese from the UK has indeed been rekindled and Paxton & Whitfield now sell a combination of both local and European varieties. With 3 sites and an online store, Paxton & Whitfield can bring their long-standing expertise to the cheese loving public. Both traditional and modern British cheeses are up to the task of satisfying our demanding, modern palates. I was pleasantly surprised by the textures and intensity of flavours from these modern varieties and will definitely be more inclined to choose locally in the future.