It's now twenty years since oenologist, Laurent Calmel, and Jerome Joseph founded a company to make wines across the breadth of the Languedoc-Roussillon region of southern France.
Today Calmel & Joseph wines distinguish themselves with their excellent quality, value for money and above all fidelity to their regional terroirs.
Méthode Traditionnelle
There is no better way of introducing the range of wines than to pop the cork on a bottle of Calmel & Joseph Crémant de Limoux (£14.00 Underwood).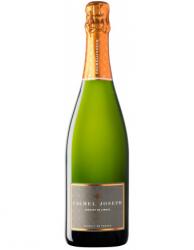 This outstanding'méthode traditionnelle' sparkling wine from the foothills of the Pyrenees has a big physical kick from its powerful yet fine bubbles.
The skillful blend of Chardonnay, Chenin, and Pinot Noir grapes yields a delightful flavour profile offering a wide spectrum of notes from apricot through to strawberry and pineapple.
All the dimensions miraculously act in a persistent aromatic unity and are wrapped as a delightful whole by a long, clean acidity.
Choosing Grapes
Rather than owning their own vineyards, Calmel & Joseph act as'négociants' seeking to acquire grapes from specific areas in which they are interested.
Among these are higher altitude terrains where relatively cooler temperatures can result in greater fruit complexity.
Taking regional, climatic and geological considerations into account, they develop close relationships with growers who meet their environmental standards and then vinify, blend and age the wines themselves.
Terroirs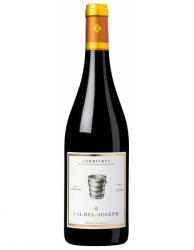 Typical of the Calmel & Joseph success is the very handsome Terroirs Corbières 2011 (£10.99 Wine Therapy).
It is a taut, dense, well-structured wine from this stalwart'appellation'.
Expressing the best of Languedoc-Roussillon regional character, this Corbières is full of firm red berry concentration, the palate has a tasty roasted-raisin depth lifted by herbal and eucalyptus notes with good minerality.
The Calmel & Joseph 'Terroirs' AOC* range also includes the complex and expressive Terroirs Minervois 2011 and theTerroirs Faugères 2012, whose masculine, gamey character is laced with tar and menthol notes. (Both £9.95 Tom I'Anson Wines). 
Villa Blanche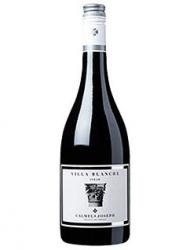 In addition to these traditional AOC* 'appellations', Calmel & Joseph offer a selection of excellent mono-varietal IGP* Pays d'Oc wines in their 'Villa Blanche' range.
Notable among these is the lovely Villa Blanche Syrah 2013 (£9.20 PM Wine Cellars), a typically savoury southern red which has excellent purity, and length.
Round, deep and integrated, it demonstrates the best of the Syrah grape's character, from redcurrant brightness to a smokey, herbal depth.
Visit the Calmel and Joseph website for a complete picture of the the makers' philosophy and portfolio of wines.
Other interesting IGP* varieties in the range include the Villa Blanche Chardonnay 2014 (£8.95 Tom I'Anson Wines), styled for popular appeal with lashings of vanilla and white peach character; and the medium bodied Villa Blanche Pinot Noir 2013 (£8.99 Waitrose Cellar) with it's abundant release of violet and wild strawberry aromas.
A heart-warming commitment to quality and individual personality is evident in all the Calmel & Joseph wines which, within their price range, offer just about as good an advertisement as you can get for the potential of the Languedoc-Roussillon.
_____________________________________________________________
*AOC (appellation d'origine contrôlée) indicates "controlled designation of origin". The tradional appellations bound by rules on use of particular grape varieties. 
*IGP (Indication Géographique Protégée) Regional wines having strict geographical indication and permitted to use any French grape varieties.