"I wish I could drink Champagne every day".
That's what my Mother says; and while pointing out that this might not be entirely practicable, I do think that Mother's Day is the perfect moment to bring her at least one step closer to her dream.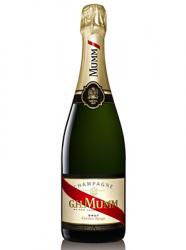 This year Mother's day falls on Sunday March 15th so there's plenty of time to take advantage of the special offers on quality Champagnes available at Bargain Booze and Wine Rack.
Mumm's the Word
Bargain Booze are offering the appropriately named G.H.Mumm Cordon Rouge for £19.99 (reduced from £33.49) on a one week special fom 9th to 15th March.
It's a very accessible Champagne due in large part to a slightly'off dry' character. A hint of sweetness lifts a rounded, peachy fruitiness with the help of a good active mousse and a little lemon'twang' on the finish which completes the appeal.
Champagne connoisseurs may find it a little underwhelming in its'yeast aromas' department but it delivers the right kind of hit for Mum who will probably be asking for a second glass.
Full Bodied Fizz
For a few pounds extra, Wine Rack are offering the punchy Lanson Black Label Champagne at £26.99 (reduced from £33.99 until 6th April).
Employing a blend of Chardonnay, Pinot Noir and Pinot Meunier grapes,The Lanson is a dry Champagne which has a greater aromatic depth of fruit showing good maturity of flavour.
This depth is complimented by a bright, citric lemon acidity that gives a full-on palate with a lingering, slightly oily persistence.  
Absolutely Fabulous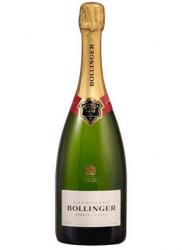 If your Mum is nothing less than'Ab Fab', check in with Wine Rack for a bottle of the classy Bollinger NV Champagne  (£34.99 reduced from £44.99 until 6th April).
It's a firm favourite with those in the know.
Boldly structured with rich fruit complimented by classic aromas of breadcrust and yeast, the legendary'Bolly' is largely made with grapes from superior vineyards. 
Hints of summer apple orchard are carried on a luxuriously fine mousse while the well balanced acidity delivers a long and satisfying finish.
Yes, bringing Mum one step closer to her dream, that's what Mother's Day should be all about.