Sake has been rising steadily in popularity in the U.K. With more and more ramen, sushi and Japanese cuisine restaurants opening up, people are keen to try it, but often don't know where to start. Well let Sake expert Anna Greenhous gently guide you in.
So what is sake? Sake is traditionally a Japanese drink made from rice, although it is made in other countries too. People often mistake sake for a spirit and think it's high in alcohol. But it is actually brewed more like a beer, and not distilled like a spirit, resulting in a final alcohol volume usually between 14 and 18 % which is roughly equivalent to a Sherry or Port
The little cups sake is served in may look like shot-glasses, but sake is designed to be sipped and savoured, not downed. The cups are small because in Japanese culture it is polite and considered to create a good feeling between people if you pour drinks for each other: the smaller the cup, the more opportunities there are for you to pour.
The quality of sake is said to be linked to the degree to which the rice has been polished down, removing outer parts which can give off flavours, the heart of the rice creating cleaner, purer flavours. The classes go up in quality from Futsushu, to Honjozo, to the most premium styles of Ginjo, and  Daiginjo (each class legally being required to be polished down so only a certain amount remains, the lower the percentage remaining arguably  the better the sake).
Not all rices are equal. There are special varieties specifically grown for sake, Yamadanishiki generally being considered the king of sake rice.
Sake can be served at a variety of different temperatures. So, it's not true that sake should always be served hot-although in the depths of winter nothing quite warms you up like a hot sake. Similarly, chilled sake can be very refreshing on a hot summer's day.
The temperature at which sake should be served depends partly on the style, so just as you'd serve more delicate whites cold, and bigger reds at more of a room temperature, so more delicate sakes are better served chilled, and bigger sakes often at room temperature or warmed. Many taste good, but different at a multitude of different temperatures.
If you've only tried the piping hot table sake served in Asian restaurants and decided it's not for you, bear in mind this is the equivalent of trying a pretty offensive, cheap wine and deciding you don't like all wines. There are lots of fantastic sakes and a plethora of styles on the market. Here are a few affordable recommendations to get you started: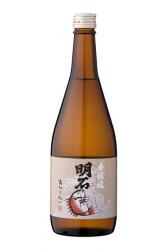 Honjozo: may be relatively simple compared to the higher classes like ginjo and daiginjo, but it's often very tasty, moreish and often pairs well with food.  Akashi-tai's Honjozo is reliable, food friendly, and versatile, being suitable to be drunk at a range of temperatures. Available a couple of bottle sizes, this is far superior to comparably priced sake available in supermarkets. Around £14 (72cl) and £8 (30cl) Amazon, thewhiskyexchange.com, Lea & Sandeman, Coe Vintners, The Whisky Shop, The Oxford Wine Company, Masterofmalt.com, Latitude Wine, Selfridges, Bibendum, Spirited Wines, Tanners Wines, Highbury Vintners
Ginjo: is one of the highest classes of premium sake. People often initially stick to any sake with'ginjo' in the name because it is reliably good (although I'd recommend venturing further). Ginjo and Daiginjo sakes are usually very clean, relatively light and often have surprisingly fruity flavours such as ripe banana, melon and pineapple. These flavours are not added, but created during the brewing process. Dewazakura'Oka' Ginjo: A classic example of Ginjo, clean and fruity. From £13.50 300ml Bottle Apostle, Selfridges £14.99

'Koshu':  is aged sake and rare. Sake is generally drunk within a year of it having been made, so this goes against the grain causing some controversy with traditionalists. However, if you like the nutty, toffee, burnt caramel and mushroom flavours you might find in whiskies, rums, sherry and darker beers, you'll love this! Tengu Sake's'Aperitif' has barley sugar, burnt toffee, roasted nut, and mushroom notes with a hint of spice and a touch of sweetness. Drink alone or with puddings which mirror its flavours such as crème brulee or pecan pie. £15 300ml www.tengusake.com
Sparkling sake: is a recent innovative style, designed to appeal to people new to sake. It is generally low in alcohol and most commonly a light, sweet-sour, fruity style, low in alcohol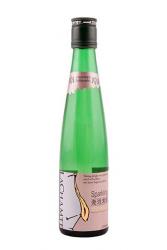 with a delicate mousse reminiscent of Asti. This often gets people into sake in the first place because it's easy to like, although it tends to lack the complexity of other styles. There are more sophisticated sparkling sakes made using the Champagne method too, which tend to be drier. Hideyoshi's'Lachamte' with gentle lemon sherbert and wild strawberry flavours is sweet-sour and fruity, at only 8% this easy-drinking style is perfect for a light aperitif or matched with strawberries in the summer. £10 280ml www.samsake.com  and Red Pig Delicatessen
Fruit-infused sake: is usually, but not always sweet, and normally flavoured with fruits found in Japan, such as plum, peach, apple or yuzu. It's fantastic in cocktails, great mixed as a spritzer, or neat paired with dessert. Tengu Sake's Gozenshu-Yuzushu: Yuzu is a uniquely flavoured citrus fruit; like white grapefruit crossed with aromatic mandarin orange-this sake carries the fruit flavours elegantly. Similar, yet superior to any limoncello I've ever had and lighter in alcohol too. £19 500ml www.tengusake.com
Anna fell in love with sake whilst researching a drinks column for expats in Japan. Taken by colleagues through an unmarked door to a mysterious, dimly-lit bar, she tried premium sake for the first time. Amazed by the opulent melon, pineapple, banana and strawberry notes weaned from rice, she has been on a mission to spread the word ever since! Anna also has a wine trade, and teaching background which has enabled her to live and work around the world, eating and drinking local specialities along the way! @tastewinesake