Well, congratulations on being in love but… that's not a'cheapo fizz' is it?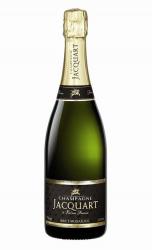 Romance is so much more responsive when accompanied by the genuine article and over the last couple of years I've been getting to know (and subsequently falling in love with) the beautifully made and characterful wines of Champagne Jacquart.
This substantial yet lesser known marque offers quality fit for connoisseurs and superb value for money.
For a cosy date on the sofa at any time of year, Champagne Jacquart Brut Mosaïque, NV (£28.50) is hard to beat. This is a balanced and classy blend with a luscious and mouth filling mousse that releases warm, golden honeycomb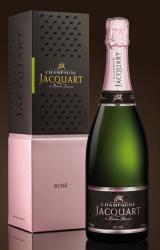 and a magical sprinkling of stardust.
With Valentine's Day specifically in mind, the fashionable lover would do well to choose Champagne Jacquart Brut Mosaïque Rosé NV (£30)*.
A big, deep bang of the cork  precedes the kind touch of firm but restrained bubbles.
The vivacity of fresh red berries initially dominates but as the Champagne warms to your passion, a lingering rush of aromatic golden fruit follows and who knows what might happen next?
For occasions of exceptional importance,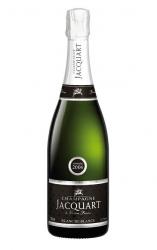 Champagne Jacquart  Blanc de Blancs 2006 (£39.50) is a distinguished classic for a long term love affair. Its buoyant mass of bubbles sweeps you off your feet like the foam of a Biarritz Atlantic wave.
What makes this Champagne so beautiful is the sophisticated balance, it is light and invigorating yet, at the same time, deep and structured.
The refined citric elements are punchy, refreshing and concentrated. The yeast flavours are fresh from the bread oven; thus, lip-coating sweet lemon gives way to the aroma of a long, crusty, artisan loaf.
Everything about the Blanc de Blancs 2006 is special; even the cork seems to pop with more resonant harmonics than usual…
..or maybe that's just the power of love.
________________________________
Champagne Jacquart is available from Great Western Wine.
*Champagne Jacquart Brut Mosaïque Rosé NV is on Valentine's special offer during February, save £5 on the usual price of £35.
Discounts are available on case purchases.