On one of the most favoured and protected stretches of the Mediterranean coast of France there exist 62 hectares of the luckiest vines. Here at Château Léoube the grapes are treated to a magical combination of roasting sunshine and cooling sea breezes. Tended by their loving owners, they are transformed into a small but perfectly formed selection of red and rosé wines.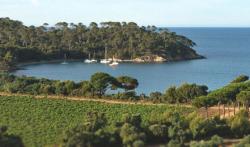 From the start there is something very sensual about Rosé de Léoube. Presenting itself in a modern, ultra-minimalist style, the wine shines through its elegant white-capsuled bottle with a beguiling, pale, gilded hue reminiscent of an August moonrise. On uncorking, a summer bouquet is impatiently released. Quite feminine at first, faint strawberry, straw and musk perfumes speak of romance and other pleasures.
The palate has a delicious viscosity with very restrained sweetness allowing flavours of cranberry, orange, butterscotch and cinnamon to be carried delightfully on a modest 12.5% of alcohol. Complex and hugely satisfying, this is no ordinary rosé but a modern expression of intelligent winemaking at its best.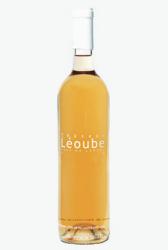 My simple little risotto, with pan fried scallops, Atlantic prawns and marinated olives was transformed into heavenly fare by this wine. I can tell you that scallops love Rosé de Léoube. In anticipation of moving on to the Rouge, I prepared a very southern sausage casserole with haricot beans and a rich, good quality tomato purée.
Rouge de Léoube is an altogether different personality. Gentlemanly and austere, it stands apart from its Provencal counterparts by relying entirely on its balanced fruit to deliver something of a more northern character. I am reminded of Bordeaux or even some of the better, lighter Cahors; even though the grapes varieties are entirely different. Mineral, forest berries with textural tannins are delivered to satisfaction without the use of any oak. This is a structured, confident wine that will adapt well to the enjoyment of any dish calling for a good red.
In 1997 the estate was acquired by Daylesford Organic, a family run British company committed to raising awareness of the need for healthy soil, healthy food and healthy living. This nurturing philosophy is working wonders at Château Léoube where a reputation for Côtes de Provence wines of distinction seems assured.
Rosé de Léoube 2010 £13.99, Rouge de Léoube 2009 £16.50 are available from Daylesford Organic