When a website has a dedicated online Christmas Store I know they are serious about Christmas. Riverford's website's Christmas shop is evidence of their festive spirit and contains lots of wonderful foodie finds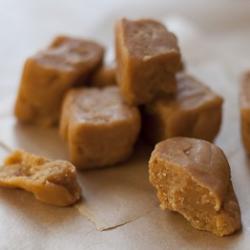 for your friends and family this year.
Lists of sweet treats like double chocolate brownies, mince pies and truffles alongside important Christmas condiments including mulling spices and cranberry sauce plus a hefty selection cheeses and festive bottles of fizz, shows that Riverford really wants to help make the season merry.
Famous for their fruit and veg boxes, Riverford don't just sell organic, free-range fruits, vegetables and meats, they also specialise in top quality organic sweets, bread, deli items and wine. Interested in selling only the best, locally sourced produce and food, you can be sure that what ever you get from the Riverford shop will be of the best British quality, and more importantly taste good.
I should know, after sampling the mince pies and organic clotted cream fudge from Riverford, I was delighted by the quality and home-made taste of these classic Christmas treats. It's not only the simple, rustic packaging that makes the Riverford goodies enticing; it's the way the food looks. The pies were not homogenously awaiting their destiny in over-packaged plastic; rather they were bursting at their pastry seams waiting patien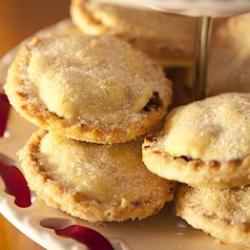 tly in a simple cardboard box. The irregular pieces of fudge were crumbly and delicious and you could absolutely pass them off as homemade. Not that we would dare be so dishonest.
You will find a gift for everyone at the Riverford Christmas shop, and you can also shop for the family Christmas meal while you're at it.