The Glorious 12th is approaching fast and red grouse across the moors of the nation will have only a short while to forage peacefully before the  tweed-clad hunters discharge their 12-bores.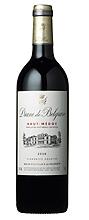 While I have to sympathise with the unsuspecting critters meeting an abrupt end, I have to say (with all due apologies to our vegetarian readers) that I am very partial to game fowl; especially when served with a fine red wine of the Gallic persuasion.
One in particular stands out with a certain historical pedigree; an eminently suitable choice to celebrate the opening of the shooting season .
Diane de Belgrave 2008 is the second wine of the'5th growth grand cru classé' Château Belgrave on the hallowed gravel soils of the Haut-Médoc; and, at only £15 from Oddbins, it represents a real opportunity to enjoy'fine' claret at a modest price.

Look closely at the label you will see a small elongated creature that I suppose in heraldic terms could be described as a "ferret passant". This alludes to the Château's original use as a hunting pavilion during the reign of Louis XIV.
At the vineyard, the sunny Indian summer of the 2008 vintage resulted in a harvest that was unusually late and produced a rich and concentrated wine with silky tannins.
With a nice maturity displayed in its colour and bouquet, the Diane de Belgrave 2008 pleases the palate with the qualities of a classically styled, thoroughbred Haut-Médoc.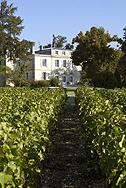 The wine is elegant and medium bodied with a well–bred balance of fruit and acidity. The lovely dry cedarwood tannins are followed by a rewarding, slightly spiced-orange finish.
This year the 12th August falls on a Sunday so by law the shooters will have to wait until the 13th before they can begin.
One more day for the grouse, one more day to wait for the wine.