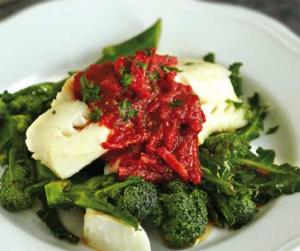 Organic food giant 'Seeds of Change' recently launched a new range of cooking sauces to accompany their 'Great flavours, well grown" campaign. The sauces were used in recipes served up by organic enthusiast Arthur Potts Dawson, executive chef at Acorn House. After sampling the food we were also treated to a 'dirt tasting' demonstration by Garden Organic's Director of Operations, Bob Sherman.
Our first course was a Hearty Chilli Con Carne, (now that's what you call a starter!), cooked using the 'Tomato & Chilli' sauce from 'Seeds of Change' and great tasting with a not too over-powering kick. Following the chilli was a medley of dishes to sample including a lamb ragu, which was fragrant, clean and cooked in the 'Mediterranean Vegetable' sauce; red pesto crusted lamb fillet, cooked perfectly and rolled in a Red Pesto sauce, topped with breadcrumbs and parmesan; and finally stuffed red peppers with garden vegetables in a parmesan and fresh herbs sauce. The flavours were immaculate, as was the cooking, and the feeling of eating nothing but organic ingredients, combined with the less acidic taste normally associated with non-organic sauces, was very satisfying.
Dawson has to be the tallest chef I have ever met, and had I known that eating organic ingredients religiously would have resulted in making you a giant then I would have converted a long time ago. He is clearly passionate about sourcing and using the best organic ingredients available. Dawson as a top chef and a father takes the responsibility of being in charge over what people consume very seriously, alluding to parenthood being a point where people convert to organic ingredients. Will I choose organic when I buy my child's first meal? I think I will.
Having finished sampling the range of sauces we moved on to the 'dirt tasting' demonstration by Bob Sherman. The principle makes perfectly good sense. It's logical that there are different types of soil around the United Kingdom and these soil types will produce different qualities in growing certain vegetables. Relief arrived with the statement that nobody would in fact be eating the soil samples, instead a sample would be mixed with water in a wine glass and then smelt by the participants. This is a demonstration that has been tried in the USA but this was the first 'dirt tasting' in the United Kingdom.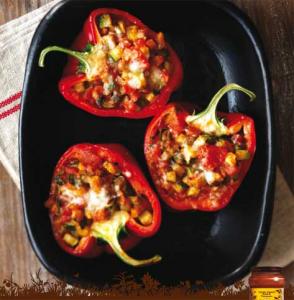 Certainly there is a temptation to throw some puns in, but why on earth would I soil my writing by dragging it through the mud like that? There was a momentary doubt in my mind that a 'You've Been Framed" crew might leap out at any moment, but respect for top industry professionals and a large sense of curiosity took control of the wheel and drove my participation. There was definitely a difference in appearance between the samples, but the aroma differences would be more noticeable to an experienced soil palette. Some scents were certainly poles apart from others, with the most striking scent being that of London, which reminded me of puddle water on cobble-stones in a dark, side street on a London night. However the difference between Essex and London to me is not a slight hint of clay mixed with a pinch of sand, it's more like two inches in heels.
Seeds and dirt aside, where did the bitter taste come from? This was the first 'dirt tasting' to be held in the United Kingdom and the logic behind the demonstration is firm. Ideally one would have thought that such a demonstration would have been enough of a carrot to dangle in front of the faces of foodies, writers and bloggers, yet the attendance for the event was rather abysmal. Dawson is a passionate chef and Sherman is a passionate horticulturist, there you would have hoped that there would have been a similar passion represented by the writing community.
Donwload the Seeds of Change recipe PDF here