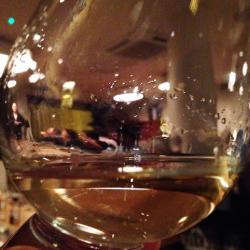 There are some cynics out there who might argue that claiming an enthusiastic interest in drinks is purely a smokescreen for addiction.
Think about it: the man who drinks a bottle of gin in a day is an alcoholic; the one who tries a glass of 28 different gins in a day is a connoisseur; the one tries those 28 while sat a park bench wearing fingerless gloves, an eccentric connoisseur – but a connoisseur none the less.
The same can be said of food and coffee. Geekery on either subject is just a socially acceptable excuse for gluttony or caffeine dependence.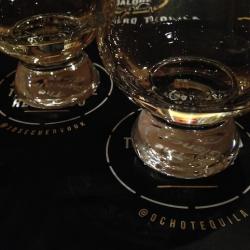 I'm really not here to judge. Any interest is fine by me, as long as it's legal. Trainspotting, foodspotting, beer spotting, coffee spotting all helps to keep people busy, fed and my Instagram account full of tasty looking stuff – besides the trains, of course.
Drinks Galore is an event definitely pitched at those addicted enthusiasts who not only love to drink, but are keen to understand what it is they're drinking.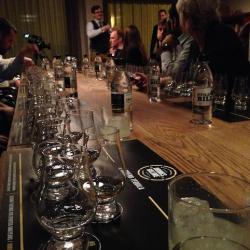 Hosted, this time, in the always trendy Hoxton Hotel, the host – Mark Jennings – and presenter – Jesse Estes, of Tequila Ocho – laid on a cocktail (Tommy's Margarita) followed by six different tequilas and a few nibbles.
As always, it's good to have someone with knowledge of an entire category, rather than just a single brand, lead a tasting. I've had it with whisky and now with tequila: a range of drinks given to you from different brands and placed in the wider context of the spirit as a whole, rather than just each in isolation.
It's far more interesting and far engaging than a single brand tasting, where it's often easy to believe that an entire drinks category is dominated by a single player.
Sipping our way through the five tequilas and one mezcal (I said six tequilas before for ease), Drinks Galore was a great reminder of why I'm so fond of these spirits. Real tequila and mezcal has such wide and deep flavours – they're so far removed from the stuff folks slam on stag-dos it's untrue.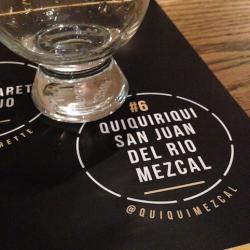 The insight is brilliant too, although by the time you're on the fifth drink the conversation with your neighbours has picked up and the poor guy is struggling a little to keep any order to proceedings. It doesn't really matter though; you're here for interest, but more importantly  you're here for fun. Besides, what more does an addicted enthusiast need?
Drinks Galore have covered whisky, rum and tequila. The topic of the next event has yet to be decided, but sign-up to their mailing list and you'll be one of the first to discover what that event will.
Want to read more?