Say the name'Rioja' and an image of the densest red wine comes to mind, barrel aged, intensely fruity and unmistakably Iberian; but this most famous region of Spanish wine production is far from monotone.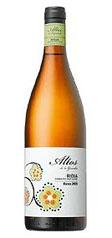 We took a look at a white, a pink and of course, a couple of contrasting red Riojas to see what's currently available.
Altos de la Guardia Rioja Blanco 2011 (£9.99 Laithwaites) is a white wine made with a 60/40 blend of the traditional Viura and Malvosia  grape varieties.
The tempting fruit salad nose is rich in peach and pineapple and the promise is followed through on the palate with plenty of ripe pear and just a whiff of fino sherry for that Spanish touch. 
The style is generous but well balanced making this a very popular and versatile wine, satisfying either as an aperitif or as an accompaniment to grilled fish.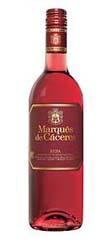 Moving on from white to pink, and a deep pink at that, Marqués de Cáceres Rioja Rosado 2011 (£8.99 Oddbins) is a firm style of rosé that can hold its own with some tasty foods.
Rich and full flavoured, the Tempranillo and Garnacha grapes give a fountain of cranberry, tart cherries, pomegranate and bitters over a lush strawberry base. There's even a note of Campari character in there.
You can'push the envelope' in the kitchen here, try drinking a bottle with a rich risotto with roasted tomatoes and a little melted stilton.
On to the reds; and firstly the bold, brazen youth.
Baron de Ley'Club Privado' Rioja  2010 (£8.79 Waitrose) has a deep, vibrant colour,  robust red fruits and a hint of perfume.
You have to be a lover of the old, oaky style of Rioja for this one because once the mouthful of fresh blackberries has registered on your palate, a veritable Armada of oaken astringency moves in to conquer the senses.
With its 'full-on' structure, this wine will stand up well to the most flavoursome casseroles and pasta sauces. Get cooking!
For a fully mature red Rioja experience we move on respectfully to the Grand Daddy of the genre, the'Gran Reserva' whose legal requirements to spend a great deal of time in both cask and bottle lead to a more mellow garnet hue.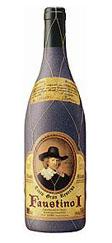 The colour of Faustino I  Rioja Gran Reserva 2000 (£14.99 Sainsbury's) has held up remarkably well considering its twelve years of age.
With long opening. this wine is a delight on the nose with aromas of floor polish, barnyard, very mature fruit and port.
After all that olfactory sensation, the flavours wash down lightly and smoothly with the wisdom of their age. Imagine yourself in Northern Spain and enjoy a bottle  with a melting, slow-cooked shoulder of lamb with autumn vegetables.
Delicioso!