Leaving the bustle of London far behind, Nik Speller heads north of the border to The Glenrothes Distillery for a fascinating insight into the world of making (and tasting) whisky.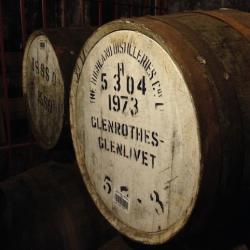 On a weekday, the fast train from Paddington to Heathrow is packed with suits. Laptops out, pink papers, iPhones and Blackberries, they sit type, think and talk business. Growth in China, inflation in Sweden, currency fluctuations in the UK, import, export, deficit, consult, consult, consult. Their journey is from one faceless office to another, a quick overnight stay in a chain hotel, a PowerPoint presentation, job done then on to the next one.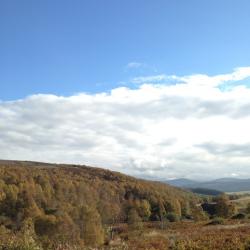 How different from a morning spent on a Scottish hillside, where sheep outnumber people and the echo of gunfire is the only noise to break the silence. Of course, this entertainment is part of a big business too – a very big business.
Welcome to Whisky Country
Whisky is huge and distilleries dominate the landscape as well as the airport shops. It's a lucrative market, with a thirsty global consumer; but a crowded market, with an endless list of producers, both producing and defunct. Wet, muddy boots, an aching shoulder and a cup full of warming whisky mixed with fiery King's Ginger, my reward for coming to visit The Glenrothes Distillery, listening (and learning) to what they had to say.
Behind every good business is a good tale, behind every great business, a great story. A real story, told by real people, with a past, a future, interests and passions. It's a dull day when you hear a press release read and repeated in triplicate, scooped hot from the Mac keyboard and shovelled down your throat without sugar. Before the flight left the Tarmac at Heathrow, I'd had a strong dose of the story, the history of what I was about to see and taste, woven with asides on South America, London and the many drinks in between.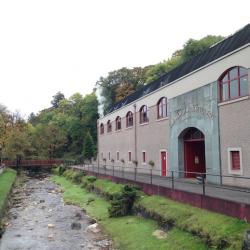 Into the Distillery
Leaving Aberdeen, we travelled in the opposite direction from the suits, the scientists and the oil fields of the North Sea. The road grew steadily narrower, the houses fewer, and eventually we arrived in Rothes and a house on the hill, formerly belonging to the minister of the town. An imposing stone building, the perfect country house. Large square rooms, huge radiators, even bigger fireplaces, piping hot showers and a lunch of fish pie, white wine, coffee and chocolates – all fuel necessary for a walk underneath the grey sky to the distillery back down at the bottom of the hill.
It's a private distillery, an eclectic collection of grey factory buildings, built in the thin cut of a valley, through which runs a dark red stream, stained by the peat through which the water filters. Here, they produce Glenrothes, a whisky owned by Berry Brothers & Rudd of St. James Street, London – owners of No 3 Gin, The King's Ginger, Penny Blue and Pink Pigeon rums.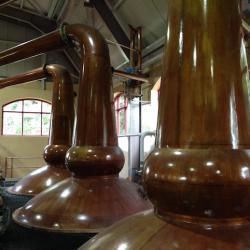 This was no tourist tour, no Walt Disney ride with the bar down and the doors locked. We were introduced to the process as close as you can be without bathing in the stuff. It's a hive of complicated metal, loud noises, and lots and lots of heat. The huge vats of boiling grain bubble away in one room, while the thirty-foot tall stills boil away in another.
Each room is immaculate clean and a smell of strong beer wafts through the corridors and along the metal staircases. Surprisingly, it takes just three people on each shift to keep the process of distillation going and, not surprisingly, aside from the noise the distillery seemed deserted.
Further up stream, an adjoining set of buildings houses a cooperative cooperage. The noise is no less here, but at least it's not as warm. Inside, casks for bourbon, sherry and other liqueurs are hammered into smaller casks to hold the whisky. It's backbreaking and highly skilled work, almost all done by incredible strong hands. It's also one of the most important parts of the whisky process – it's in these barrels that the whisky will sit for as many years as it needs to, developing a flavour from both the wood and the air outside.
Tasting the Finished Product
Try as they might to understand the process fully, whisky scientists (and such people do exist, apparently) do not. Differences both within the wood and outside of the barrel lead to distinct and subtle differences in taste.
This a complex process that creates a complex product, and one that requires an expert to oversee, especially when it comes to trying the stuff and deciding that it's had long enough on the inside. The complexity, as you might guess, leads to a huge range in taste and flavour. People who don't drink whisky will often say they don't like the taste having only tried one, which is like saying you don't like fruit having only eaten an apple.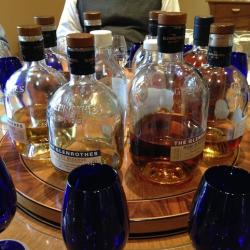 Of course, not everyone gets the chance to sit in The Glenrothes Inner Sanctum – a small mason's club-like room, with a round table and Lazy Susan – tasting bottle after bottle to see which whisky they like, but perhaps they should. Sharp, bitter, sweet, fruity, the difference is quite staggering. The Select Reserve, for instance, might be clear and sharp, as many expect whisky to taste; while a Vintage 1998, dark, syrupy, and fruity, almost like a dessert wine.
It's a process of discovery, sampling drinks until you find one that suits you. Again, it might seem a luxury that most people wouldn't consider investing in, but if you're going to spend £30+ on a bottle for yourself or a friend, it's worth spending the time to understand what you or they might like. There's no point filling the shelf with bottles no-one is going to drink.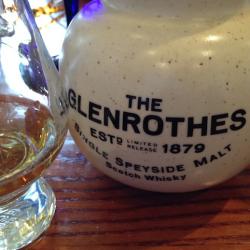 Whisky tasted, dinner cooking, we set off to a local pub – The Highlander Inn – to stare at yet more bottles on the shelf. The collections of some people are just staggering and I'm sure the landlord could have told the story behind every single one of the 300 or so whiskies lining the walls.
Tackling the Moor
After, a brief beer and another home cooked dinner of venison pâté, roast lamb and sticky toffee pudding, washed down with another whisky, it was time to escape the cold and wrap-up in the crisp white sheets of the luxurious beds. Morning came too soon and squashed into a Land Rover Defender, we headed up to the moors for some country pursuits. If I ever need to catch my own dinner, I'd be better off preparing a salad than using a gun. Not one clay wounded, let alone killed.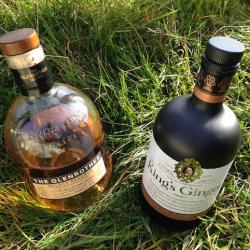 Heading Home
A few hours later and it's back to Heathrow. The flight is short and comfortable. People travelling to Aberdeen clearly have money and British Airways doesn't want to disappoint. Sitting on the tube, mud from the moor still clinging to my boots, it's a strange sensation the thought of just how different rural Scotland is to London, yet how close.
The photos and memories will last longer than the bottle now on my shelf, but I'll definitely be back, if not to Glenrothes then another neighbouring distillery. The collection of whiskies is up to eight now, but that's still a tiny drop in an ocean of flavours waiting to be discovered. I'll have a few more glasses, clear some room on the shelf and start hunting for the next whisky that takes my fancy.
Nik was invited by Berry Bros. & Rudd to visit The Glenrothes Distillery. For more information on The Glenrothes whisky or any other brands owned or managed by Berry Bros. & Rudd, visit their website.