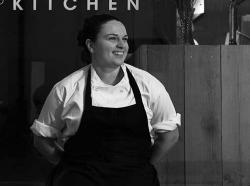 Selin Kiazin is preparing for a three-week residency in the kitchen of new Marylebone favourite, Carousel (71 Blandford St).
Selin's style of cooking is fresh, vibrant, and simple, using good quality ingredients and fresh herbs and spices to let the food do the talking.  Selin was born in North London into a Turkish Cypriot family, where she was brought up on her mothers traditional Turkish cooking. At the age of ten, Selin developed a strong nose for good food and took herself to catering college as soon as she could.  A stint with Peter Gordon at The Providores led her into a senior chef role at Kopapa and she has never looked back. 
Selin's break came with a 6-month residency at Trip Kitchen in Haggerston, where her cooking was widely acclaimed. Her Carousel menu carries influences from the Mediterranean and the Middle East and dishes will be modern, zesty, and full of flavour.  She says, "I am brimming with pride at the thought of establishing my first restaurant. I hope the experience people have at Carousel will give them a taste for my food and that they will like it enough to help me raise the much-needed capital for my first site."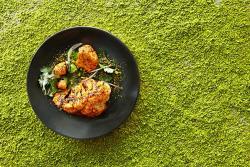 From one month to the next, Carousel plays host to an ever-changing line-up of chefs from around the world who share the restaurant's philosophy on what eating out should be all about: amazing cooking, friendly service, a relaxed environment and a shared experience from one table to the next.
Hot on the heels of residencies from Javier Rodríguez, Giorgio Locatelli, Tommy Forster and Paris-Pop Up, Selin's collaboration with the Carousel team – starting on Wednesday, 5th November – is the latest step in her journey towards opening her first restaurant ties and ties in with the launch of her crowdfunding project to raise investment.
Menu
House-made bread & Medjool date butter
Courgette, feta and mint fritter with sour cream
Hand-chopped venison, bulgur wheat and Urfa chilli tartare
…..
Çemen glazed lamb cutlets, cabbage, citrus and coriander salad
Whole lemon sole, charred shallot, parsley and pomegranate dressing
Pearl barley, kale, sour cherries, yoghurt, chilli butter and pecorino
…..
Pistachio sponge, caramelised white chocolate, barbeque quince and filo shards
Tickets are £35 each and can be bought at:  
Carousel is at 71 Blandford St, W1U 8AB.  www.carousel-london.com.  0207 487 5564
Photos: Manuel Vazquez