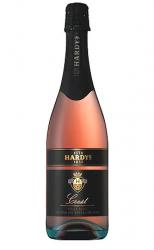 Hardys have been around for 160 years which has given them plenty of time to hone their popular wines into the reliable favourites that we know today.
It's an unmistakably Australian style of wine making; direct, assertive, intensely fruity and mellow. Hardys has been delivering 'first sip satisfaction' to UK consumers for decades and there are Hardys wines for every occasion.
Celebratory cork-popping is well served by Hardys Crest Brut Sparkling Rosé NV (£9.99 Tesco, Waitrose, Ocado).
With its pale gold-rose colour and yeasty red berry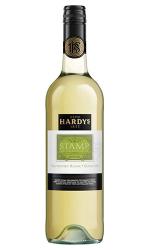 aromas, it is in fact quite off-dry for a Brut, having caramel flavours of toffee apple and dark honeycomb giving it a sweet and crunchy centre.
Also well suited to the party scene is the light yet eminently tasty Hardys Stamp, Sauvignon Blanc/ Semillon 2013 ( £7.99 Asda,Tesco, Morrisons, Sainsbury's).
It's a real all-purpose easy-drinker with the typical gooseberry nose of the Sauvignon Blanc grape. The mellow tropical flavours are combined with a bright citrus kick which makes it as good an aperitif as an accompaniment to seafood and salad dishes.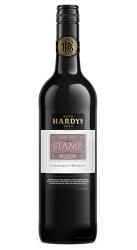 Also from the well proven 'Stamp' range and characteristic of Hardys full flavoured reds is Hardys Stamp, Cabernet Merlot 2012 ( £7.99 Asda, Tesco, Morrisons, Sainsbury's, Nisa, Aldi).
The generous cherry and blackcurrant profile is a rock solid winner for anyone with a love of the Australian style.
Concentrated, fruity and intense, this is a wine to take on the richest of tomato based dishes with it's chewy, medium tannins and  vegetal notes typical of its grape varieties.
Stepping up a notch on the 'power-packed' scale, Hardys have a red with even more clout and a somewhat more austere personality.
Get roasting because this Shiraz has tannins so taut that it could wrestle down the heftiest antipodean steer.
William Hardy Shiraz 2012 (£8.99 Tesco) is a dense and ultra-smooth wine delivering a savoury plumminess that can could cope with the richest and tastiest dishes. The firm fruit is delivered on ample alcohol with a stony, masculine directness. 
The Hardys range of wines goes way beyond this selection of favourites and if you like your wines to pack a punch, it's well worth exploring. You can see its full extent on hardyswines.com.