Just because it's wintertime there's no need to ignore a good rosé.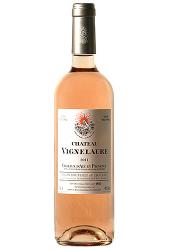 Always on the look out for distinguished examples, I'm impressed by the self-assured Château Vignelaure Rosé 2012 (£12.50 The Wine Society) with it's firm, dry nose of cranberry, yellow fruit and vineyard sticks and stones. It's quite stern at first and very dry but has a warmly yielding terroir-based complexity.
Aromatic red berries, herbs and mineral solidity are lifted further by bright lime acidity and rejuvinating bitters that bring no small amount of southern sunshine to a pre-dinner aperitif.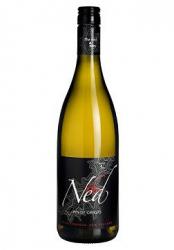 Displaying the natural bronze tinted colour of its grape variety, The Ned Pinot Gris, Marlborough 2013 (£9.99 Waitrose) is a not a rosé as such but it is in the same dimension.
Totally different from the Château Vignelaure though, it demonstates what New Zealand does best; produce wines that are confident and bright in character with deep, round, succulent fruit.
Here, flavours of white peach and spices are delivered with a nice viscosity and balanced minerality giving it a lovely mouth feel, a kind of roller coaster ride with a soft landing.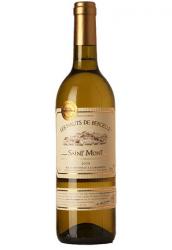 French wine cooperative Plaimont Producteurs are a good bet for honest wines with traditional regional character.
Using local Gascon grape varieties Gros Manseng, Petit Corbu and Arrufiac they make a tasty white ,Saint Mont Les Hauts de Bergelle 2011 (£7.99 Majestic) with a rich, deep and tangy nose that speaks of the south.
The attractive fruit flavours of pear, pineapple and cooked apricots are enhanced by an 'old barrel' earthiness and notes of vanilla giving it individuality with immediate appeal.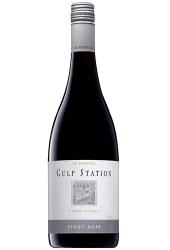 From Australia's Yarra Valley, Gulf Station Pinot Noir 2011 (£11.99 Sainsbury's) is pale and clear with a satisfyingly present Pinot Noir nose.
Prior to tasting, I was bracing myself for a full-on Aussie fruit overload but was surprised by the clarity of the characteristic cherry flavours here given a minty, green edge.
Plump it may be but by no means fat.  
The wine displays fine oak textures derived from ten months of cask maturation, the tannins blending seamlessly into the fruit with style.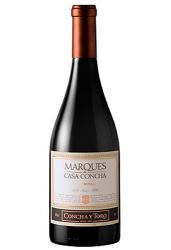 By contrast, Marques de Casa Concha Syrah 2010 (£11.99 Tesco) is a fruity heavyweight with a colour about as deep as a red wine can get. It certainly does not want to get spilled onto a cream carpet
With an assertive 14.5% alcohol, this Chilean big hitter leaves 'legs' in the glass like a troupe of Parisian dancers and drives the heady aromas of cooked damson, raspberry and sloe into the senses with unmistakable Latin American directness.
It's a 'sipper' not a 'swigger' with firm but fine tannins. Treat it with respect and it will reward January's roast dinners with winter-warming feelings of satisfaction and a benign sense that grey, short days aren't so bad after all.