There's a lot of craft ales around, all brewed by suitably bearded men but what do you do if you fancy a lager? Not one designed to be consumed in vast quantities before setting out for a club but something worthy of the name? Rod Jones, Beer Sommelier, Meantime Brewing recommends the top 5 lagers brewed in the capital for the capital, ahead of Craft Beer Rising.

Meantime London Lager
Meantime Brewery based in the heart of Greenwich places London firmly on the world brewing map. Their London Lager is brewed with the most local raw materials available to London – the world's finest barley malt from East Anglia and world famous Kent hops. It is traditionally long-matured and unpasteurised for greater depth of flavour.
London Fields Brewery Unfiltered
Lager London Fields Brewery is based in the centre of Hackney, within the smoke that is London Fields. Their Unfiltered Lager retains all of the smooth texture and crisp delicate notes of citrus and fern, reflecting the leafy calm of Hackney – an ultimately refreshing beer with plenty of flavour.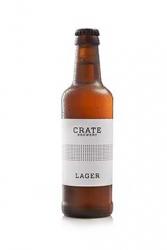 CRATE Lager
CRATE Brewery is owned and operate by locals, to bring the best beer possible to the North East of London. The lager truly reflects the nature of the locals being light and floral with a refreshingly crisp finish. It has the easy drinking tradition of British ales mixed with local bitter hops, culminating in a simple but flavoursome brew.
Portobello Pilsner
Portobello Brewery prides itself in brewing West London style beer – right where it calls home. The Pilsner is an unashamedly traditional lager, with the brewery focusing on a long cold fermentation process. The resulting brew has an initial crisp and bubbly flavour with a hint of malt and hops in the background.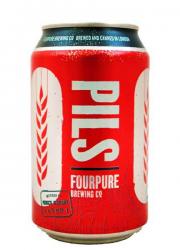 Fourpure Pils
Fourpure is a London based family brewery who were the first UK craft brewery to use cans instead of bottles for their core range. The Pils is an exciting take on a traditional German Pilsner; generously hopped and then fermented with classic Bavarian yeast; its bitterness is authentic and complex with a hint of spice on the tongue.