France's Pays d'Oc region is coming up with some tasty modern wines that are proving very useful at the dinner table.
Let's start with a serious Syrah.
When preparing to roast a fine, free-range chicken with a huge number of garlic cloves around it, I'm very inclined to open a bottle of Calmel & Joseph Villa Blanche Syrah 2012 (£11.99 Averys) well in advance.
This lovely red wine likes a little time to breathe and announces its classic southern grape variety immediately on the nose while the eye can delight in its deep ruby colour.
It's an outstanding Languedoc Syrah with a rather noble fruit structure that is pure and dark across the palate. The fine, woody tannins are well balanced making a savoury, elegant and free flowing whole.
Watch out for wines from Calmel & Joseph, their range shows a consistant quality and authenticity that deserves serious attention.
Tropical Chardonnay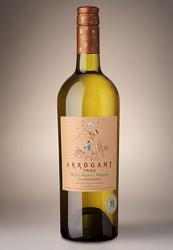 From another well known producer, Paul Mas, the prodigeous exporter of Languedoc wine, I have a particular liking for Domaines Paul Mas Arrogant Frog Chardonnay Wild Organic 2012 (£9.75 Vintage Roots) made with grapes born from 19-29 year old vines.       
It's roundly tropical on the nose, full of papaya and yellow peach aromas. The palate is lush, oily and concentrated with succulent ripe fruit which is happily without superfluous perfume.
There's a soft honeycomb sweetness and just a hint of vanilla richness from 20% of the wine being aged for three months in American oak barrels.
Enjoy the luxury of this organic wine to accompany a grilled wild salmon steak with butter and fresh herbs.
Power Packed Cabernet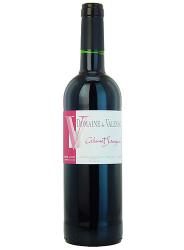 For those who like a red which really asserts its flavours, Domaine de Valensac, Cabernet-Sauvignon 2010 (£7.75 Lea & Sandeman) is a power packed wine with an intense colour and dense nose of fresh fruit and white pepper.
It comes through on palate like a concentrate, full of the characteriscally earthy flavours of the Caberenet Sauvignon grape.
It is well made, fruity and vibrant, having enough muscle to deal with even the tastiest foods .
Dare I say it, this would be a real red wine contender for spicy curry dishes.
Modern Merlot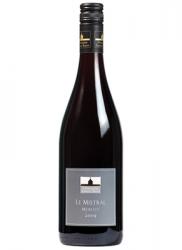 The Merlot grape is master when it comes to delivering rounded red wines that offer smooth satisfaction.
Domaine Sainte Rose, Le Mistral Merlot 2012 (£8.99 James Nicholson Wines) is a soft, easy drinking all-rounder with that IGP value and quality that you can't help but love.
With a chocolate and plum nose and a palate rich in fine, dark tannins, Le Mistral sips down with approachable directness.
Its relaxed character makes modern wine making seem easy and is a great choice for casual dining; from pastas to pizzas.
Chef's Sauvignon
While preparing food, it is'de rigueur' in my household that the chef is entitled to a tipple of their choice.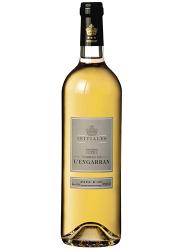 For me, it might be something like a straw coloured Sauvignon Blanc with hints of honey and vanilla.
Domaine de L'Engarran, Terres de L'Engarran Initiales Sauvignon Blanc 2013 (£8.95 yoursommelier) fits the bill perfectly with its bright acidity and lovely fruit undertones of apricot and mandarin.
This appealing profile, enlivened by a crystalline minerality, provides a wonderful aperitif.
If there's enough left for the table, a glass of this will make a very nice little partner to an asparagus soufflé.
Pinot Please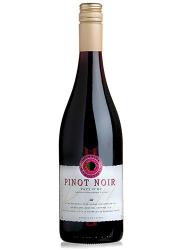 Roast beef or lamb with a creamy sauce?
Look no further than Domaine Mandeville, Pinot Noir 2012 (£7.99 Marks & Spencer), a medium bodied red whose characteristics make it exeptionally 'food friendly'.
Firm, rich, forest berry fruit flavours are carried on wispy tannins imbued with caramel while extra complexity is added by eucalyptus notes and a tarry bite with good acidity.
Life can never get boring with Pays d'Oc IGP wines as producers demostrate an almost infinite number of styles with their monovarietals. In the kitchen, it's fun to experiment and discover which grapes varieties are going to make best friends with favourite dishes.
The Pays d'Oc stretches across 4 départements of the languedoc-Roussillon: Pyrénées-Orientales, Aude, Hérault and Gard. 
IGP wines (Indication Géographique Protégée) have strict geographical indication.