Up in the Cotswolds they take their cheese rather seriously. We spend a knight at Lords of the Manor
It seems highly likely that Alex James ex Blur will have Alex James ex Blur written on his headstone, it's the only way that people seem to refer to him. It's a bit unfair as he has carved out a whole new niche for himself since those heady BritPop days as tweedy countryman, conductor, columnist and now of course cheese maker.
It's in that role that he's taking the stage tonight at a special evening at the Lords of the Manor, which sounds like a Heavy Metal band, especially as it is in Upper Slaughter, but is in fact a beautiful Cotswolds hotel created from a former rectory. Alex is of course fashionably late, despite coming direct from his two hundred acre farm just a Baby Buel's throw away -apparently his SatNav led him astray. He is here to help host an unusual but rather intriguing evening of pairing wine with British cheese – ten cheeses and four wines; two red, two white. It's lucky the bedrooms here are so fabulously comfy, because it sounds like a recipe for a dream-ridden night.
Masters of cheese
His partner in this cheese-a-thon is also his partner in cheese making, Juliet Harbutt, a New Zealander who lives next door to Alex with the speech patterns of Lady Bracknell, 'a cheeeese buuuurger?" but delivered with a Kiwi accent. She is a dominant figure in the cheese world, having written numerous books on the subject, held many a master class, judged the world's finest fromages and was winner of Housekeeping's Favourite Food Hero Award 2008. What this woman doesn't know about cheese could clearly fit on the label of a Dairylea triangle. It's a working symbiosis; Alex has contacts and style and she has the expertise and experience, even if she does tend to treat him as a slightly mischievous child.
But first a drink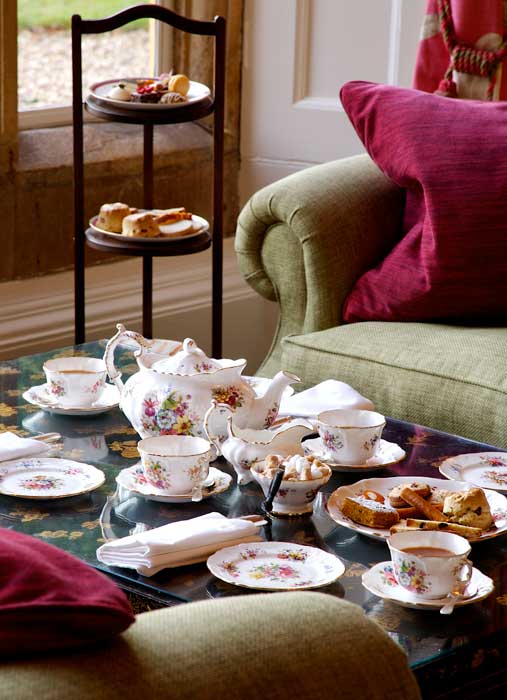 Champagne loosens the mind and warms up those who like me who have taken a pre-prandial stroll around the grounds to admire the way the waning sun sets the classic honey coloured walls aglow and adds to the dreamlike, timeless quality of the hotel as it stands guard over its small lake. This latter was apparently created for the extravagant and sole purpose of giving a former 18th Century rector somewhere for his daughter to skate during winter, and was done long before mechanical diggers came along to ease the task. Ironically enough JCB heiress Lady Bamford owns one of the fine food outlets around here, Daylesford Organic, an overpriced and over designed deli for rich second homers so overpoweringly snobby that visiting it the next day made me want to sign up for a subscription to Socialist Worker. You wonder why the locals haven't yet marched up the front drive with burning firebrands, but I suppose it provides employment. It certainly helps the transport industry by requiring that very small tins of ethically agreeable tuna should be shipped halfway around the world so they can be sold on for a fortune in the shop.
Anyway, our neat little evening starter of pan fried sea bream is now but a fishy memory, and it's eyes down to look at a plate of ten cheeses. Alex, in his bumbling sort of way, is lighting a very camp stove to show us how easy it is to make cheese and peering through his fringe at his thermometer as the milk comes up to boiling point. He's not eating cheese himself as part of a BBC programme that he is currently filming designed to answer the question 'Is cheese fattening?" Next week apparently we are having, 'Is the Pope a Catholic?" Actually to be fair I didn't know, until Juliet tells us, that hard cheeses actually have less fat than soft ones. I'd always assumed it was the other way around. I'm treasuring these little nuggets of info because I suspect once we start on the wine I may begin to pay slightly less attention.
Play with your food
The way to taste cheese we are told is to place a piece in the palm of your left hand and mash it up with the thumb of your right. This releases the aroma and tells you how mature the cheese is, as well as its water content. If it turns to a sort of putty under this treatment, then it has more water in it. Playing with your food is thus encouraged and I roll my little ball of cheese under my plate edge and play some table football with it until snapped to attention by Juliet's command to taste my wine.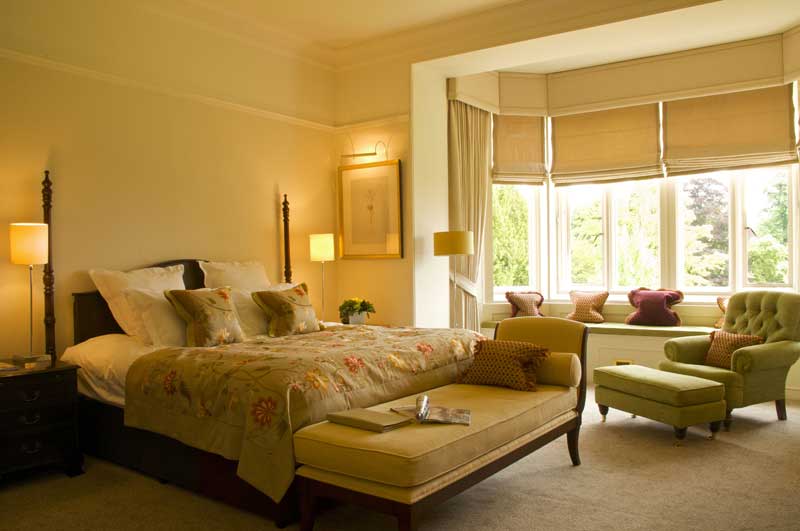 Left to my own devices I tend to eat cheese and then wash it down with my wine. At this tasting though we are required to mix it all in the mouth and see how each wine interacts differently with each cheese, either suppressing or drawing out flavours. It's a bit messy but educational. Juliet says she picks up eucalyptus notes in many of the cheeses but I can't help wonder if that's a cultural thing, presumably she has more experience of Eucalyptus trees than I have. Mostly I associate that aroma with chest rubs and feeling poorly as a child.
Predictably those furthest away from Juliet begin separate conversations but in general we hold together as a class. Alex unwraps himself from his chair to see how his 'mozzarella' has turned out. 'Not bad," says Juliet. 'Absolutely disgusting," confirms Alex. His point about the ease of cheese making isn't disproved though. It is simple in theory, it just requires a bit more attention than we have been giving it this evening as one of Alex and Juliet's cheeses, Farleigh Wallop, a soft white goat's cheese actually won best goat cheese 2008. I don't quite understand how, if it was made hundreds of miles away, it still gets to be 'their' cheese, but it's obviously all part of the mystery. The fact is that all the cheeses tonight are gorgeous and the wines worked well with them. I would have liked to have seen how different beers would have got on, as I rather think cheese and beer aren't combined enough, but as Alex shoots off to get a Chinese takeaway (part of the BBC business, apparently) we scarf up the bits left on our plate and knock back the last of the wines before waddling off to our luxurious bedrooms.
The next day, fortified by one of the best hotel 'full English' breakfasts I've had in a long time I read about the house's remarkable history as the country home of a family going back for generations. Later I wander around Upper Slaughter admiring, well to be honest frankly envying, the lovely houses before getting a cab to the station and just ninety minutes later I'm back in Paddington. Cheesed off at not being rich, handsome and talented but having had a very nice night out.
To find out more about Lords of The Manor, visit their website www.lordsofthemanor.com
And the cheeses were…
Tinglestone Pepper
Birdwood Cheese, Glouc
2008 Bronze Medal
Farleigh Wallop
Evenlode Partnership, Somerset
2008 Best Goat Cheese
Brie
Simon Weaver Organic, Glouc
2008 Silver Medal
Little Wallop
Evenlode Partnership, Somerset
2008 Bronze Medal
Isis
Oxford Cheese Co, Oxford
2008 Cheese Lovers
Revolution
Crudges Cheese, Oxford
2008 Gold Medal
Snodsbury
Anstey's of Worcester
2008 Bronze Medal
Daylesford Organic
Daylesford Creamery, Oxford
2008 Bronze Medal
Oxford Blue
Oxford Cheese Co, Oxford
2002 Best Export Cheese
Barkham Blue
Two Hoots, Berkshire
2008 Supreme Champion Blue