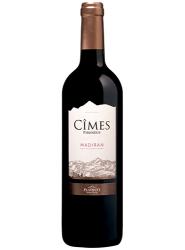 Robust and satisfying, Madiran wines have increasingly gained in popularity. We look to the natural home of the Tannat grape in south west France and try three different examples of Madirans from Plaimont Producteurs.
Mainly featuring the regional Tannat grape and often blended with Cabernet Franc and Cabernet-Sauvignon, Madiran wines share the same style but can vary in character according to their methods of vinification and ageing.
A typically successful wine is Cîmes Pireneus Madiran 2010 (£13 Tesco)  where each of the three grape varieties has been picked and vinified separately.
The nose is succulent and ripe while on the palate the wine displays a delightful combination of light and shade.
Bright and lively red berry flavours are contrasted by dark, bitter-sweet, smokey notes while woody tannins provide structure within a vanilla wrapping.
Traditional
Château de Pierron Madiran 2008 (£15 Tesco) employs a similar blend but this time with some added Pinenc grape delivering a solidly traditional personality so characteristic of Madiran wines.
This deeply coloured and densely bodied red has rounded flavours of dark plum and wood barrel.
Though the most expensive of the three, the quality is evident in its persistent and austere palate which is enlivened by chewy tannins, violet notes and a good clean acidity.
Long Aged
With their solid structure, the best Madiran wines can develop gracefully with age.
Terreforts de Madiran 2003 (£11.99 Tesco) demonstrates this with its twelve years of maturity.
The wine is is satisfyingly full yet not heavy, giving some of the pleasures that are only normally available at a higher price.
Antique prune and tobacco flavours float across the palate on a heady 14% of alcohol while textured tannins give body to the whole.
Solid and tasty, the red wines of Madiran provide a reliable choice for the table. They make an excellent partner for roast meats, casseroles and French regional dishes.
Find out more about the wide range of wines from Plaimont Producteurs at their website.