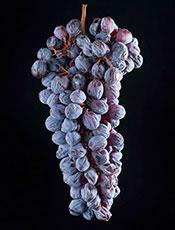 No, they're not for eating; these partially dried grapes are heading for the wine vat.
A historic speciality of Northern Italy, the 'appassimento' technique makes characterful wines from grapes that have been laid out to dry on racks over the winter months to intensify their flavour.
Famous among these are the traditional Amarone and Recioto wines made by Masi, a notable producer of the Valpolicella region.
Today Masi also offer a variety of more modern wines that employ a combination of fresh and partially dried grapes from Italy and also from their more recently developed estate at Mendoza in Argentina.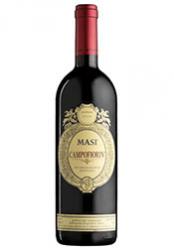 The 'Original Supervenetian', Campofiorin, Rosso del Veronese  2010 (£12.99 Majestic), is made with traditional Italian grape varieties Corvina, Rondinella and Molinara.
This blend gives a highly versatile wine alive with ruby-ripe cherries and the polished oak floors of Venetian Palazzos.
Its intelligent balance and bright acidity are characteristic of all Masi's appassimento range.
Campofiorin's white sister wine from Italy is Masianco  2012 (£10.95 winedirect), a straw/gold coloured mix of Pinot Grigio and Verduzzo with a rich and creamy nose of honey and hay bales.
The palate is contrastingly dry and mineral with subtle mandarin flavours and a bright, lime'zing'.
It is interesting to try Masi's red wines from their Tupungato La Arboleda estate at Mendoza, to see what some Italian grape drying'know-how' can bring to South America's already notable field of production.
Employing Argentina's beloved Malbec grape variety, Tupungato  Passo Doble  2011  (£11.95 oakhamwinesonline)  is at once a generous yet taut wine with rich aromas of plum and simnel cake.
The appassimento is evident in notes of roasted raisin and tobacco which are curiously well suited to food and in particular, I discovered, the use of oranges in casserole.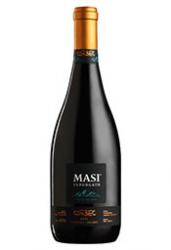 Going up the scale into'powerhouse' mode, Masi's  Tupungato  Corbec  2010  (£21.50 winedirect) is the closest of the wines in structure to its Amarone parentage and is tantalisingly dark and dense like ink.
Made by blending Malbec and Corvina grapes, this highly individual and modern wine has a palate of red fruits from the deepest and darkest of forests enlivened with sweet and nutty marzipan hints and a tarry acidity.
It's a real eye-opener and a fascinating insight into Masi's processes for anyone who enjoys wines that have a distinct personality.
There is plenty more to be discovered about the extensive range of Masi wines at appaxximento.com .