Meantime Brewing Company, the Greenwich-based craft brewer, has announced its seasonal beer offering for 2015.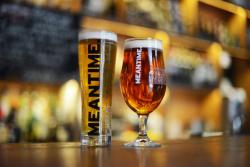 Available on draught at Meantime's retail outlets – plus a select range of London's specialist craft pubs, bars and restaurants – the limited edition brews offer a variety of taste and flavour to provide a wider choice to consumers.
The beers have been selected from previous years' seasonal offerings, bringing back favourites based on popular demand:
Union Lager, 4.9% – February
Meantime's first ever beer, Union Lager is brewed using a range of roasted malts. The brew is deep copper in colour with a light malt undertone and bready, caramel flavours, alongside a balanced hop bitterness. Overall, the Union Lager has a clean malt character that is light to medium bodied, resulting in a refreshing yet satisfying beer.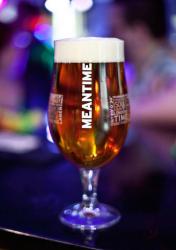 Californian Pale Ale, 5.5% – April
The Californian Pale Ale packs in fruit aromas of raspberry, orange and tangerine, whilst the addition of East Anglian malts gives a sweetness which balances out the fruit tartness. This refreshing brew matches perfectly with hard cheese and smoked cold fish, or works perfectly on its own.
Fools Gold, 4.5% – July
An English summer beer that balances strong hop flavours and aromas, a little bitterness and a hint of malt. It's a crisp, refreshing brew with a gentle malt character and thanks to the Citra hops, it has a distinctive fruit aroma.
Fest Bier, 5.6% – September
Brewed with authentic Bavarian malt and a cold fermenting Bavarian yeast, this deep golden lager has full bodied malt flavour which is balnced by German noble hops to give a long, clean finish.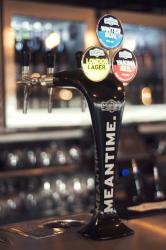 Winter Sun, 5.9% – October
A sweet vibrant beer with a fresh and fruity aroma. Meantime has blended the floral yet spicy flavours of European hops'Hallertau and Hersbrucker' with the fruity US hop'Liberty', to provide a thirst-quenching, and revitalising flavour.
Alistair Hook, Brewmaster and Founder, Meantime Brewing said:
"It wasn't so long ago that these European and American beer styles were largely unknown to the vast majority of the UK, something we went about setting right long before the reported growth of craft brewing we see in the capital today. Since launching Meantime fifteen years ago we've been at the forefront of the craft beer revolution, introducing British drinkers to an array of unique brews – fuelling the nation's interest for quality beer with more complex and varied flavours.
"It's with this ethos in mind that we've built our seasonal offering – it gives us the opportunity to innovate, evolve and push the boundaries of taste and flavour even further, and then ensure these varieties are more readily available to anyone open to trying them. In turn we hope that this will inspire the next generation of drinkers to step out of the comfort zone and try something new."