Is there anything more quintessentially English than being on the water with a picnic basket at the ready and a bottle of wine cooling close by? And now you can do it in the blissful silence of an electric motor.

Eco-friendly, electric boat company GoBoat has its third London site, in the heart of the capitals financial district, Canary Wharf.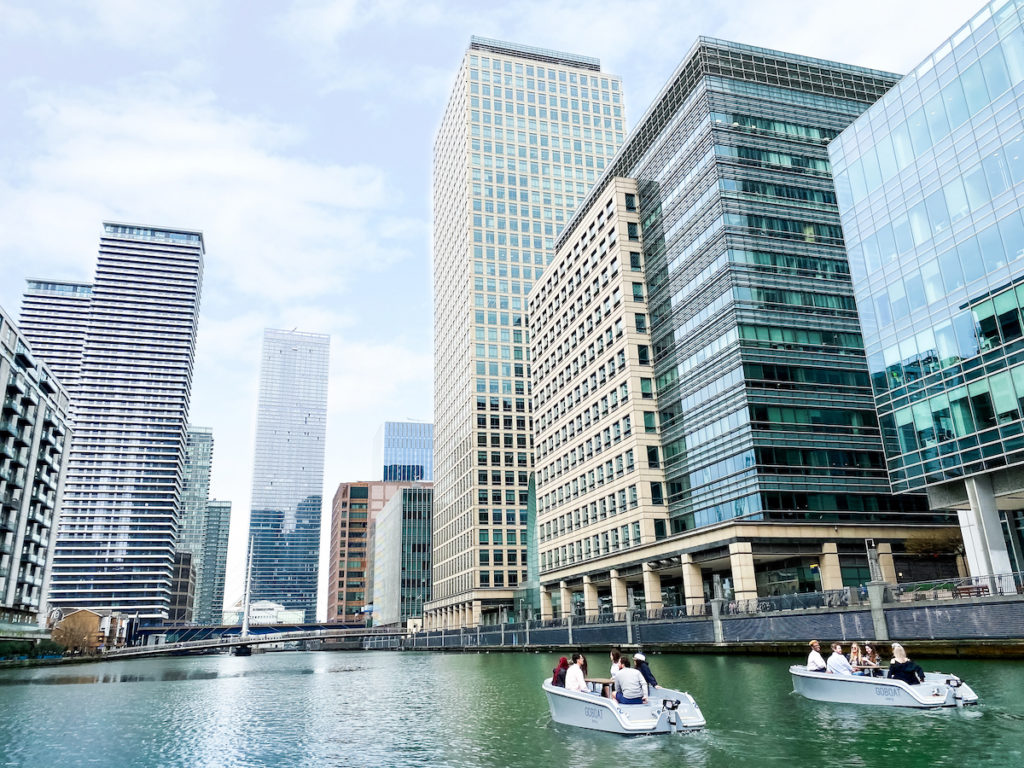 Guests can choose between one, two or three hour trips and enjoy a leisurely cruise with the boats travelling at speeds of 4km/hour.

The experience is both dog and child friendly with life jackets and buoyancy aids provided and no prior boating knowledge is necessary as staff give a full tutorial before setting sail.
The new site is now open and groups of eight, in line with government guidelines, can charter the electric boats and set sail down around the Docklands.
Guests can book for the easy, self-drive boating experience with the scenic Canary Wharf backdrop online, now.
The new opening has been fuelled by increased demand for GoBoat's two existing sites in Paddington and Kingston, where guests have been taking to the electric picnic boats since 2017 when the company launched. Now guests can pack up a picnic, grab a bottle of prosecco and take to the open water on the Isle of Dogs.


GoBoat ensures things are kept safe and within government guidelines:
 Eight people may book a GoBoat
 Every GoBoat is sanitized in-between each trip
 Contactless payment only, booking ahead online is advised
 Safe-distanced queuing system to keep guests apart
 Contact-free check-in at the kiosk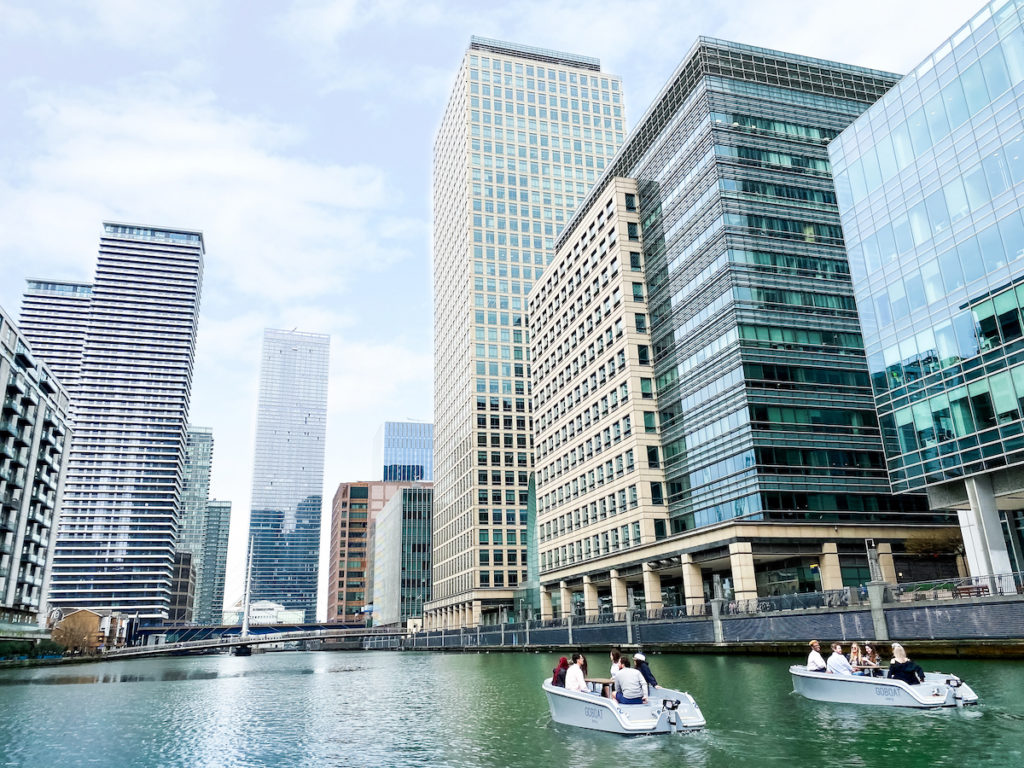 Book your GoBoat experience at www.goboat.co.uk

GoBoat guests can choose between 1, 2 or 3 hour journeys.

GoBoat Canary Wharf:

Begin your voyage from Bellmouth Passage, relish the freedom to explore the beautiful London
Docklands and look up at the spectacular architecture. For 2 or 3-hour boat rides, why not moor up
and treat yourself to a picnic.

GoBoat London (Paddington):

Your journey begins at Merchant Square, head east on the vibrant Regent's Canal through Little
Venice, the 249 metre Maida Hill Tunnel, Regent's Park and London Zoo to Camden Lock.

GoBoat Kingston:

From the Riverside Walk mooring next to Kingston Road Bridge, you can charter your own electric
picnic boat upriver past Hampton Court Palace to Molesey Lock, and downriver to Teddington Lock.
Please be aware that future government guidelines may affect your booking.