The Yard 89 & 1/2 Worship Street, Shoreditch, London, EC2A 2BF
The finals of the Monkey Shoulder Ultimate Bartender Championship 2015 have arrived – and everyone's invited!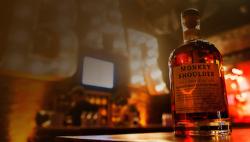 Since January, teams of bartenders from all over the UK have been competing to create and host the ultimate cocktail bar. The prize at stake? A week long pop up during London Cocktail Week.
Now down to the final three teams, it's time for discerning cocktail lovers to decide on which team wins by enjoying their cocktails. NOt an easy job, but with so many cocktails on offer, it's going to be tasty!
Each ticket includes 4 drink tokens to spend at either of the three finalists' bars. The bar with the most tokens will win at the end of the night. Simple!
With industry mentors pulling strings, bartenders who have trained for years and concepts honed from months of practice, expect the very best the UK hospitality industry has to offer. It'll be a difficult decision as to which bar to order from and which to pick as the winner – the team with the best drinks or the team who set the best atmosphere… YOU DECIDE!
The winners will have the chance to create a full version of their bar during London Cocktail Week, where you'll be able to see their vision in all its whisky soaked glory.
Don't miss out!
Date: Thursday 4th JuneTime: 18.30 – 22.00
A couple of notes…
You must be over 21 to attend.
Additional drink tokens can not be purchased on the night (in order to make it fair on the finalists so that no-one can simply buy drinks to secure the win!)
The winner is announced later in the evening after a final round of judging by industry legends.