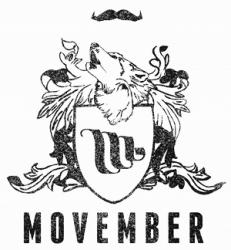 Movember seems to be big news this year, with everybody seeking to reward the facially hirsute with all manner of goodies. The hipsters of Shoreditch must be rubbing their hands together in glee. Least we forget however it is all for a good cause as Movember raises money and awareness for men's health issues. To sign up for Movember, as well as check out some sweet 'taches, go to movember.com
Caravan becomes Mo Hub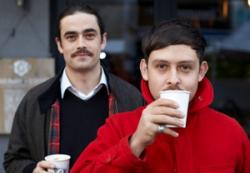 10 Mo Hubs have sprung up around London, offering the chance for Mo Bros and Sistas to relax as well as taken advantage of Movember Specials. Carvan is one such Mo Hob, and is offering Soup of the Day, Veal Schnitzel and a coffee for £17 – which is a special price for all Mo Bros.
Primo Bar launches Movember Mojitos
Located within the Park Plaza Westminster Bridge hotel, Primo, the cocktail bar to see and be seen at, will be offering Movember Mojitos throughout November to raise vital funds and awareness for men's health charity, Movember. The cocktail is a mix of white rum, lime juice, mint, sugar and sparkling water and is priced at £7.95, with £4 from each drink going to the charity. The cocktail will also be available at Park Plaza hotels in London, Leeds and Nottingham.
MOMA offers chance to win free breakfast for a week
MOMA are giving money to the charity for every Wild Berry breakfast sold throughout November and they're also giving away breakfasts to the people that upload the best moustaches: Why not show them your Mo for the chance to win MOMA breakfast for a week to really help you grow and groom. By uploading a picture of your Mo to facebook.com/momafoods one lucky 'Mo Bro' will win a MOMA breakfast every day for a week!
Kerbisher & Malt mussel in on the fun

Kerbisher & Malt is offering MO(ule)'S & FRITES which cost £8 and 20% will go to charity. Also those who are growing a 'Mo' are entitled to a free portion of MO-shy peas with their fish and chips. They are also running a facebook competition to win a meal for 6 people – the best/ most creative mustache wins a meal for 6 at Kerbisher & Malt. The mo doesn't have to be real so ladies can enter as well.
Giraffe offer Moustache based Smoothie and chance to attend a party
For all your mo-vellous effort you can win tickets to an exclusive Giraffe Tash party on Wednesday 30th November at Giraffe Bar & Grill in Soho. Show them your Mo by sending a photo to @Giraffetweet on twitter using the #showmymo hashtag or upload a photo to the Giraffe Movember event page on facebook.
They are also offering Hippy Hippy Mo smoothie, a blend of mango, passion fruit, banana and tangerine. 50p from every purchase will go to The Prostate Cancer Charity.
Byron Launches the Gizz-mo
Gizzi Erskine has created the Gizz-Mo hamburger which will be available at all Byron restaurants for the month of
November.
The Gizz-Mo is a Welsh Rarebit hamburger made with a six ounce beef patty and Welsh Rarebit topping (made from
smoked Cheddar, English mustard, stout and Worcestershire sauce) and will be available for £8.25. For every Gizz-Mo sold, Byron will donate 50p to Movember. Byron will also be rewarding registered Movember fundraisers who raise £25 or more with a free hamburger every day for two weeks from November 7th – 20th. Surely that's worth growing a tache for?