Enough with 2010 already, what's in store for 2011? We predict that the craze for burgers will finally die down and the next logical contender will step up – yes the Doner kebab. The 'elephant's leg' in your local takeaway will be elevated to iconic status by the bloggerati and Twitter will be buzzing with people swapping tips on the best places get your fix. The meat will be sourced from the finest butchers in the land and the rotating stick contraption will get a makeover to raise its efficiency to new levels. The question 'chilli sauce wid dat?' will be on everyone's lips in 2011.
Dinner by Heston
On the more conventional side of things, or maybe not, Heston Blumentahl opens Dinner soon but the date is a moveable feast. January 31st is the current target. Set inside the monstrous Mandarin Oriental Hotel Hyde Park, alongside the most expensive apartments in London, Dinner is apparently not going to be a Fat Duck or even a Lame One. Food will be, and we quote, 'simple, contemporary dishes inspired by Britain's historic gastronomic past and recipes dating as far back as the 14th century, such as Hay Smoked Mackerel, Lemon Salad and Gentleman's Relish; Roast Scallops, Cucumber Ketchup and Bergamot and Slow Cooked Beef Royal." Make of that what you will but you can be sure the plate-spotters will be out in force, Canons clicking, from day one. We go in February 4th.
Pollen Street Social
Another opening much anticipated is Jason Atherton's Pollen Street Social. A rather odd name that we imagine was chosen because Pollen Street itself was already taken. These days you do have to make sure you can buy the web domain name before committing yourself to any new venture. Jason was of course the man who made Maze the big draw that it used to be and his new supposedly informal place in pricey Mayfair opens in March. One feature will be the dessert bar; possibly inspired by his visit to Dessert 3.a.m in Singapore which, we can report from first-hand experience, is a fantastic place that takes desserts to incredible new heights. The restaurant opens at 8-13 Pollen St., W1
Bread Street Kitchen
Rumours that Big Sweary is down and out must be exaggerated as the man with the ever-changing face is moving in to One New Change close by Jamie Oliver's thus far damp squib, Barbecoa. Gordon Ramsay's new place may well end up somewhat similar to his Plane Food at Terminal 5, which we rather enjoyed not least because the head chef there does a superb imitation of Gordon but doesn't seem to know she's doing it. If Bread Street Kitchen does emulate Plane Food you can expect smart, varied dishes executed with military precision, as well as charcuterie and manly grills for the poverty-stricken local workforce. One New Change, St Pauls, EC4).
Opera Tavern
Not everyone likes Opera the show but Opera Tavern is setting tongues wagging. The people behind the very successful Dehesa and Salt Yard are bringing the small plate experience to Covent Garden with a mix of Italian and Spanish Tapas over two floors. Tapas are still fashionable in London even if they never quite taste the same as they do in Barcelona on a warm summer's night. The idea of not being committed to a full-on pricey meal is attractive in our current economic climate though and we are actually booked in to try in a few weeks time. 23 Catherine St.

The Gilbert Scott
Marcus Wareing is the chef's chef as well as the critic's choice. Unshowy but perfect, his cooking always gets the doors flapping and now he's directing a new place The Gilbert Scott. Scott was a Victorian architect; famous amongst other things for designing the iconic London Telephone Box or London Urinal as it was fondly known. The new restaurant is in the St Pancras Renaissance Hotel and will be a brasserie and bar and will no doubt hope to pick up business from Eurostar travellers hungry from being stuck in the tunnel. Opens February Euston Rd. NW1.
Spuntino
The man at Polpo, Russell Norman, continues to spread his tentacles across London. Spuntino should have opened last year but circumstances dictated that Polpetto opened first. The new restaurant will open probably in Covent Garden and we can expect more tasting plates, bare brick walls, studiously cool vibe and another master class in how to work Social Media to achieve old-fashioned targets like bums on seats.
CUT
We are also gearing up for the arrival of Wolfgang Puck, who may sound like the star of a 70's porno film but is in fact a master of steak not sausage. Puck or Wolfgang Johannes Topfschnig as his mum may still know him, has outlets, as it's probably best to call them, all across America and is moving international. CUT at 45 Park Lane will serve Modern American Steaks (sic) in a 'contemporary and dynamic environment'. Go for the money shot Wolfgang!
Four Seasons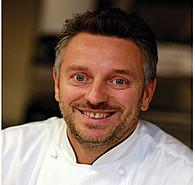 Another hotel aiming to delight us with dining is the Four Seasons Hotel, who will have a new Italian restaurant from January 31st. Executive Chef Adriano Cavagnini from the Hotel Eden, will be at the controls. Pressed for a quote he said, 'Our cuisine will be modern. A classical, traditional and innovative combination of dishes that are inspired with Italian flavours and British style, and enhanced by tastes from around the world." British style Italian food? Well that has to be interesting? Four Seasons Hotel, Hamilton Place, Park Lane, W1J 7DR
Spice Market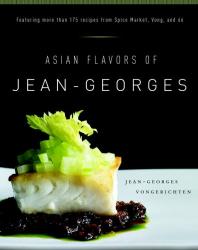 Hotels keep coming, Spice Market will be opening near to Leicester Square in the new W Hotel and Hotels X, Y and Z are promised soon. Jean-Georges Vongerichten will open his restaurant on Valentine's Day. Will we love it? Well he's hoping to emulate the success of the original in New York with its mix of Asian street food. It's been eight years since the Starred chef was in London, so hopes are high, even if the concept of street food in a hotel sounds like an oxymoron, or at best wishful thinking.
More places have no doubt announced openings since we started writing this. We'll keep you posted.
Do these excite you? Got one we haven't heard of? Let us know below.