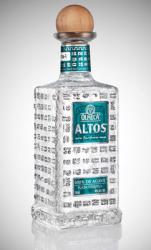 You might think Day of the Dead is the name for the day after the night you got a bit carried away with the tequila slammers. In Mexico it's a big national holiday, one which can look a bit odd to European eyes, if not downright macabre.
Put that aside though and you'll find DoD celebrations taking place all over the world' all part of our hunger for all things Mexican and doing it properly means swapping the firewater tequila you drank as a youth for something altogether more stylish.
Olmeca Altos is a relatively new tequila (2009) but it has the gravitas and style of a much older hombre.'Altos' refers to the highlands of the tequila-producing region  of Jalisco, Mexico, where the best 100% agave tequilas are created and the blue agave used is hand picked. Here too the soil is unique, giving the tequilas made here a'terroir' taste.
You can actually smell the agave, which is quite unusual and makes it possible to enjoy sipping Olmeca Altos rather than chucking it back. Nor does the drink take the back of your throat out, rather instead tickling it with fire and with lingering sweetness.
But of course, cocktails are what we want to make with tequila and we tried some with the bottle of Olmeca Altos they gave us for our drinks cabinet. Not any old cocktails either, but ones created by Olmeca Altos with Mexican street food chain, Wahaca as part of a four-day festival of music, food, art and film at The Old Vic Tunnels in London from 31st October – 3rd November. Tickets are available from the Old Vic website
You can win tickets on our competition page.
So here are the easy recipes from Olmeca Altos we brewed up late in the office.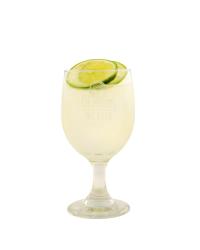 Tommy's Margarita
35ml Altos Blanco Tequila
25ml Freshly squeezed lime juice
10ml Agave syrup
Garnish – Lime wheel + jasmine flower
35ml Altos Blanco Tequila
15ml Fresh lime juice
1 pinch of sea salt
Top up with grapefruit soda
Glass – Highball, on the rocks
Garnish – Lime wedge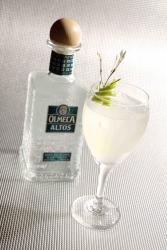 Jasmine Margarita Punch (serve 2)
35ml Altos Blanco
25ml Freshly squeezed lime juice
10ml Agave syrup
150ml Freshly brewed Jasmine tea
Glass – Wine glass, on the rocks
Garnish – Lime wheel/ jasmine flower
From the 31st October to 3rd November, Wahaca will be bringing Mexico's vibrant Day of the Dead celebrations to London, for a four-day festival of music, food, art and film hosted at The Old Vic Tunnels. Performing each night, on the first leg of their European tour will be this year's Wilderness Festival headliners, Rodrigo y Gabriela with their unique instrumental blend of metal, jazz and world music. The tunnels will be transformed with an exhibition of work by highly-acclaimed Mexican photographer Graciela Iturbide, work by the eminent Mexican artist Dr. Lakra and newly commissioned installations of visual arts by the London based Le Gun collective, British artist Hew Locke, and Nancy Fouts.