When searching for quality wines that offer real value for money, there's no better place to look than among the Pays d'Oc IGP wines of Southern France.
Free from the constraints of 'appelation' rules and regulations, the IGP wines represent a treasure trove of individuality and with today's emphasis on high quality there are wonderful bargains to be found.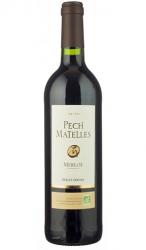 One of my favourite recent discoveries is an organic Merlot which is wonderful with food: Vignobles Gilles Louvet, Pech Matelles 2012 (£7.95 The Halifax Wine Co.).
It has a nose of fresh picked red berries yet there's something dark and bitter in there.
Medium bodied and moderately tannic, Pech Matelles is quite assertive with balanced fruit and a characterful hint of tar and 'green stalk' bite.
As the wine opens out, all sorts of prune and orange flavours emerge which are delicately reactive to a beef casserole with a fistful of herbs.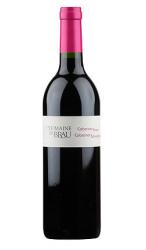 Another interesting organic red from an IGP producer to watch is DOMAINE DE BRAU, Les Compagnons 2010 (£7.99 Vintage Roots).
This time it's a blend of Cabernet Franc and Cabernet Sauvignon displaying a somewhat feminine presence with its charming floral nose like a little bouquet of violet and lavender.
These characteristics are amplified on the palate where the elegant body and super fine tannins would perfectly suit a lamb rack, roasted but not beyond pink, with rosemary and garlic.
And to complete the trio, a gorgeous white which is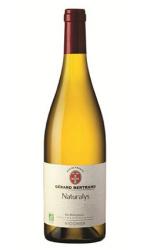 one of the nicest Pays d'Oc IGP Viogniers that I've tasted. It's a 'biologique' beauty that flows with real purity.
DOMAINES GERARD BERTRAND, Naturalys Viognier 2012 (£10.42 Great Wines Direct).
Full of the pleasure of ripe peaches and apricots with hints of red fruit, strawberry and cranberry this wine is big, balanced, round and clear with a deliciously long, spiced finish.
Unlike some viogniers which are coarse and over flavoured, Naturalys can only add to the pleasure of the best poultry and seafood dishes.
Bon appétit!
The Pays d'Oc stretches across 4 départements of the languedoc-Roussillon: Pyrénées-Orientales, Aude, Hérault and Gard. 
IGP wines (Indication Géographique Protégée) have strict geographical indication.