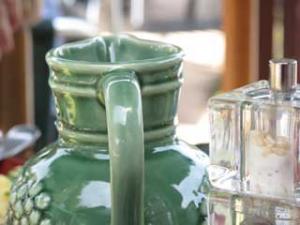 Is it me or are Parisians really hell-bent on ruining your experience of this beautifully culture-rich city of theirs? Having just come back from Paris, never have I wanted to kiss the ground of my homeland, more so than today.
For the best part of two centuries, the French have been renowned for their flair and excellence in all things 'Culinaire'. But alas, mes amis, we have reached a proverbial 'forchette'-in-the-road and I think its time we took a look at the cold hard facts and said what needs to be said. Restaurants in Paris suck. I love France, so ardent Francophiles 'Back down" I say! But somewhere after the end of the 1970's and present day, food in Paris just isn't what it used to be. Now I'm not saying that there aren't some amazing places in Paris to eat but shamefully, even some of the best joints in Paris don't offer food that is anything out of the ordinary.
Now this not to say that France doesn't produce some of the finest food and wine in the world. We all love the three C's – Cheese, Chocolate (and my personal favourite) Champagne! I definitely couldn't live without my favourite 'St Maure de Touraine' goat's cheese, Valrhona chocolate and of course lots of lovely bubbly. Sadly, despite the abundance of marvellous foods that France is so famous for, it seems Paris has become the exception to the rule and it is almost as if it has become its own entity, entirely separate from the rest of France.
We all know that Paris (and more so, Parisians) are famed for their rudeness and abrupt manner. Of course there are also some lovely Parisians, many of whom are my friends, but whilst the recession seemed to shower Paris with the rains of politeness for a while, I can say that the rainy season is well and truly over and drought of the rudeness is well and truly 'En Vogue'.
So I decided it was high time I named and shamed a few restaurants in Paris, because somewhere along the line, bad food and bad service seems to have become perfectly acceptable. So here goes nothing;
~Le BAD~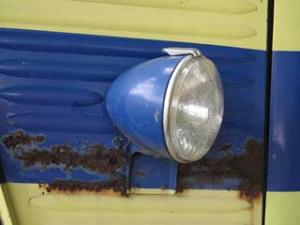 'La Cantine du Faubourg – It's Paris Fashion Week and last night's late dinner (10pm) at the Fashionista-clad 'Cantine du Faubourg' was a nightmare from start to finish. We arrive at 10:15pm, only to be told by the extremely rude waitress that she doesn't yet have a table for us. At the end of a long day, it took me a matter of seconds to convey my message of expectation to the young lady in French 'It is 10:15pm, we booked for 10pm. We are hungry and I want a table now." – Bizarrely, we are seated within 2 minutes. I find it almost amusing to watch them be pushy and arrogant towards us Brits, yet be shocked when we push back and even better, do it in their own language. I firmly believe that as a Brit, you are at a disadvantage in Paris, because they have preconceived notions about us 'Ros-Bifs" and generally, they don't like being very nice to us, unless we demonstrate a flair for their language or even better, flash the cash and win them over. The meal itself was ok, but the service was atrocious and after 3 hours and about 100 Euros each, we left having given the waiting staff a piece or two of our collective minds. www.lacantine.com/
'Barramundi' – We walked in, waited 10 minutes in a near empty restaurant to be greeted, let alone seated, finally sat down. We waited 20 minutes before even seeing the waitress. Once she arrived, she refused to take our drinks orders and insisted on us placing our food order, but walked away mid-sentence. We waited another 10 minutes for her to come back, before walking out of the restaurant, much to her bemusement. Shocking, as very few restaurants in my life have ever merited a walk out. www.barramundi.fr/
~Le GOOD~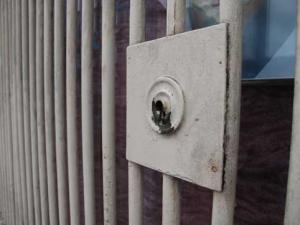 W Sens – (Rue de Ponthieu) – A really nice restaurant that although stylish, doesn't compromise the overall experience through a mix of the usual bad food and service. Service is great, the staff are lovely and food is very good and not overpriced. The venue is also open late and turns into a club around 11pm. www.sensparis.com/
Mood – (Champs Elysee) – Trendy Franco-Japanese fusion in a funky multi-level restaurant in the heart of Paris' most famous address. Food is good, not overpriced and for the wilder ones amongst you, it's a great place to continue the party, as it has its own club nights on sight after dinner. http://www.mood-paris.fr/
Restaurant 1728 – Set in classic dining rooms that were once part of the mansion home of La Fayette, the interior of these wonderful Louis Sixteenth decorated rooms have been lovingly restored and in a contradictive strike, the food served is Oriental, yet delicate and superbly executed. An historic site and not just a culinary jewel, which is well worth a visit. http://www.restaurant-1728.com/
~Le FANTASTIC~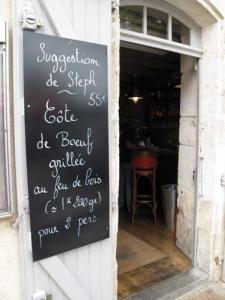 Le Bouillon Racine (Rive Gauche) – For one of the most authentic Parisian experiences in town, 'Bouillons' became the most popular restaurants in Paris in the early 1900's where the working class of the City first met the rich and upper class, during the 'Art Nouveau' movement of Paris. www.bouillon-racine.com/
Relais de Venise (Porte Maillot) – Classic 'Steak Frites' in the original world famous branch of this restaurant, serving only Entrecote steak, fantastic thin cut fries and that special wll-guarded 'secret' sauce.
Le Train Bleu (Gare du Lyon) – Originally named 'Buffet de la Gare de Lyon' and the setting of so many famous films, this beautiful restaurant epitomises old world Paris with its ornate wrought iron and glass windows, muraled ceilings and elaborate and superb classic French cuisine. Loved by Brigitte Bardot, Salvador Dali and Coco Chanel, this is a must-see stop on your list of historic destinations in Paris. www.le-train-bleu.com/
Angelina (Rue de Rivoli) – Simply the most unctuous hot chocolate to be found anywhere in the world! Another Paris stalwart, established in 1903, this wonderful little gem serves superb desserts as well as their infamous hot chocolate! www.groupe-bertrand.com/angelina.php
Laduree (Champs Elysee) – For the most sumptuous Macaroons you've ever tasted, you must visit these cute little tea rooms that offers tasted! Established in 1862, Laduree has macaroons of every flavour and colour that you could possibly hope for! You cannot leave Paris without a visit to one of their branches. BUT the good news is you can find Laduree at Harrods and Burlington Arcade, W1 in London. www.laduree.fr