Foodepedia catches up with the latest news on three best selling New World wine brands.
In 2003, New Zealand winemaker Brent Marris discovered a promising terrain in his native Marlborough region; and three years later he launched The Ned, his own brand of the region's  favourite grape varieties; Sauvignon Blanc, Pinot Gris and Pinot Noir.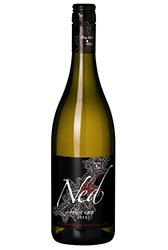 Brent has been piling the medals high and now The Ned is the biggest-selling wine from Majestic, one of the UK's foremost wine merchants.
I really love The Ned Pinot Grigio 2013 (£10.99 Majestic) with its natural copper/pink colour and inviting nose of apricots and strawberries.
The mouthfeel is luscious and oily with a flavour profile akin to a fine Provençal rosé; but here with an added New Zealand zing!
Each Brent Marris wine combines respect for the grape variety with a distinct individuality.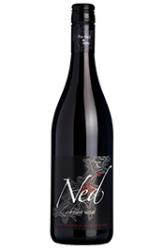 The Ned Sauvignon Blanc 2013 (£10.99 Majestic) has barely any colour and is alive with aromas of elderflower. It's quite punchy on the palate with a refreshing lemon/gooseberry acidity.
Pale ruby coloured, The Ned Pinot Noir 2013 (£14.99 Majestic) is full of succulent, red cherry/berry fruit and notes of coffee and cedar derived from its nine months maturation in French oak barrels.
Brightening towards a clean acidity on the finish this Pinot Noir is well suited to food, especially best roasted poultry.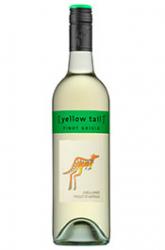 Moving to Australia, Sainsbury's have announced the arrival two new white wines from Casella Wines' [yellow tail] brand.
The [yellow tail] Pinot Grigio 2013 and the [yellow tail] Sauvignon Blanc 2013 are squarely aimed at the popular market and are both priced at £7.99.
Fruity and direct, these'easy drinkers' are abundantly lively and vibrant.
With summer in mind, [yellow tail] wines are ideal all-rounders for the party / BBQ / dinner party scene.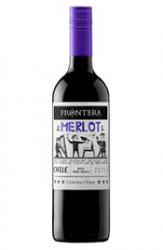 Crossing over the ocean to South America, I can't help liking the funky new labels of the re-styled, budget Chilean Frontera range with their happy-go-lucky, folksy characters and lines of poetry.
These wines may be uncomplicated but, made by the excellent Chilean producer Concha y Toro, they display a recognisable pedigree. They are surprisingly good quality at just £5.99 from Tesco who supply the Merlot and Pinot Grigio varieties.
I particularly like the Frontera Merlot 2013, an easy going medium weight red with nice fresh fruit flavours, soft tannins and a chocolate/minty edge; so it's time for me to sit back, enjoy a glass and read the poetry on the label.