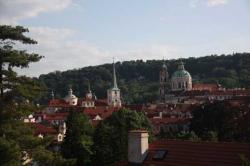 For all the gasps, grins and clean plates, we might have been at Noma or Arzak. There were three amuses bouches, and no one was complaining that they might spoil the main events. First came a terracotta plant pot sprouting green fronds and a scattering of white chocolate and pink pepper lozenges: a palate cleanser. Then a pinecone arrived, bearing shards of bark – actually dried beef tongue – and flanked by foamy speckled chunks of pork scratching with mustard seed. Finally, honey-brown savoury macaroons were brought to the table, which turned out to be steak tartare smudged between crispy discs of wafer thin bread.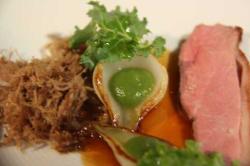 La Dégustation Bohême Bourgeoise is the first and only restaurant in Prague to win a Michelin star for the native cuisine, and this was how its 'traditional" seven-course tasting menu began. Swoon.
I had been set a challenge, and it was such a simple challenge for the good folk of the city of Prague to set down: 'Come to our beautiful city, renowned for its enchanting buildings and rich and long history, but suffering a reputation as a gastronomic wasteland, and discover the great progress Czech cuisine has made since Prague threw off its iron shackles."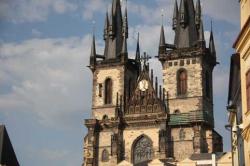 The simplicity of this proposition, of course, lies in the fact that Prague's poor foodie reputation has largely gone unchallenged. Sausages, potato soup, herby dumplings, potatoes, fruit dumplings, a bit of chicken, sausages, truly terrible coffee…you'll find all of these in the folklore of underdeveloped Czech cuisine, when clearly a region that has produced Dvorak, Kafka, Kundera, Vaclav Havel and the artist Alphonse Mucha, not to mention Martina Navratilova, Ivan Lendl and Eva Herzigova, should be capable of much more inspiring things in the kitchen.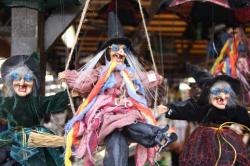 One of the problems seems to be that once you stray from the pedestrian, there is a fair helping of pomp and circumstance served up with Czech food. There's a decent meal to be had at the Great Gatsby-esque Chateau Mcély, for example, a spa hotel surrounded by lush parkland and lavender beds outside of Prague – the grilled goat's cheese on rocket with balsamic is old hat, but the flavours bear out why it remains such a popular combination, and the tender pink venison on barley was very good indeed. However the neoclassical splendour of the setting and the huge silver cloches each plate emerged from were, together, rather risible.
Likewise, the excellent food in V Zatisi, a fine dining restaurant of some repute and longevity in Prague, far outshines the silver, gilt and crystals of the gaudy décor. On the menu are poshed up and stripped back typical Czech dishes, which show off some of the country's best produce. The traditional 'kulajda" soup, better known as potato and dill, is light, tasty and comes with a yummy oozing quail egg.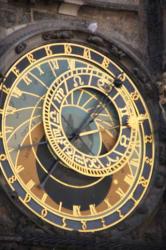 Then there is mead-roasted quail, fillet of freshwater pike perch and crispy duck legs. Fish and game are Czech staples, and you'll find them again at the nearby Apostila, a chic and welcoming restaurant nearby, just behind the Old Town square, with a simple bistro feel and a great wine and champagne list.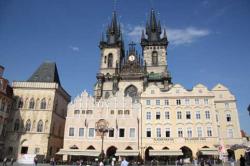 Prague's size is one of the reasons it is so pleasing as a short break destination: you can walk between many of the major monuments and points of interest, such as the Old Town Square with its famous clock, the Charles Bridge and then up, if you've the legs for it, to the vast campus of the Prague Castle, which houses several churches, a cathedral, former royal residences and is the seat of the President.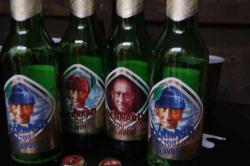 It is a shame not to punctuate sightseeing with decent food, wherever you are, but in Prague be advised to make a plan. The food culture is certainly not yet as in Paris, where you might well hope to chance upon a decent café round any shady corner; but there is great eating to be done here, as this trip proved.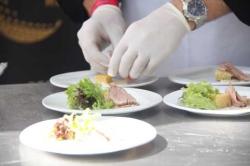 As the city's food culture has gained in size and in confidence, its new-ish food festival is winning followers. The three-day Prague Food Festival has a wonderful backdrop in the Royal Garden enclosure of the Prague Castle. Here local restaurateurs have the opportunity to showcase what they can do, and serve up small plates in exchange for tokens, much like the UK's Taste Festivals.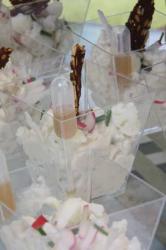 Amongst the predominantly typical Czech dishes, I find a few sparks of inspiration. At Essensia, the restaurant of Prague's Mandarin Oriental, there is a take on the infamous meat fruit from Heston Blumenthal's Dinner in London's Mandarin Oriental. Instead of a mandarin, though, the chicken liver parfait is in the shape of a large cherry.
At the stand of the Restaurant Alcron of the Radisson Blu Alcron Hotel, which also won a Michelin star this year, I find an octopus salad with radish, chive, a pipette of a light oil dressing and a crunchy biscuit. Elsewhere, a ragu made with thin slices of pigs ear is also very moreish, and Yasmin Noodles has a stand out prawn and papaya salad: crunchy, refreshing and with a good thwack of chilli. The gelato at Angelato is the real deal.
Award-winning cookery writer Lenka Pozarova tells me that the Czech restaurant scene has been slow to innovate because people's eating habits are very conservative. She has written a series of books celebrating vegetables, a clear rebellion in a nation of meat lovers. 'Most cooks learn about cooking at home first," she says. 'But even my mother cooked in a very traditional way. People became so used to using the same ingredients all the time [during Communist rule] that they are very wary about trying new things."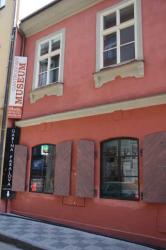 Nevertheless, Prague still has an interesting culinary history. A new gastronomy museum has just opened its doors, the product of architect Ladislav Provaan and fashion designer Nina Provaan's love of food history. They have collected hundreds of examples of old cooking pots and utensils, but the exhibits also tell the story of the Czech Republic's favourite television cooks – they had their own Fanny Cradocks and Delias. Here we get a taste of Prague ham, which is as sweet and succulent as any cooked ham I have tasted.
Beer of course is a Prague must-drink. The microbrewery U Medviku, a hotel with several floors of long beer halls and eating areas, offers us what is claimed to be the world's strongest beer. It isn't nice. Go for the semi-dark lager Oldgott instead, which with a tasty rye bread smeared in lard, salt and onions, makes an extremely satisfying afternoon snack.
I had been to Prague before, in winter. It was freezing cold and atmospherically gloomy; its Gothic architecture and freakish gargoyles colluded with the weather to shroud the city in layers of mist, shadow and suspense. In summer the city is glorious. The light brings life to the city and shows it off, like Persephone's months of freedom. Many of the buildings are painted in pastel tones of pistachio, rose and custard, and the whole scene, much of it untrammelled by modernisation, is immensely pretty.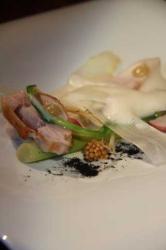 But it is still, without question, worth giving over three or four hours to La Dégustation Bohême Bourgeoise. Straw soup, a tasty umami bouillon, comes with a delicious morsel of poached pheasant liver. The fish is adorned with slivers of cauliflower and hazelnuts. There is chicken, duck, cheese, rhubarb pie – too much to describe here, and it would spoil some of your fun, because you will be going, won't you? Prague remains one of the most affordable cities in Europe – seven courses with seven amuses bouches come for around £75 – and there's no potential Euro collapse to worry about when booking your trip.
Sophie Morris travelled as a guest of Czech Tourism.
Flights to Prague with Wizz Air start from £31.99.