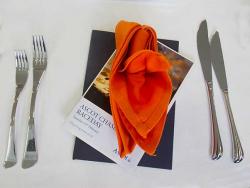 It's a safe bet you'll eat well at Royal Ascot this year. Nick Harman gets a preview and finds some odd on favourites to put your shirt on. Then runs out of racing puns.
You've almost certainly seen Chef Tom Kerridge being hugely impressive on TV, but I bet you've never seen him in hard hat and hi-viz yellow vest. He's standing beside me in what is effectively a concrete box, wires and piping snaking all over the place and a cold wind coming from where soon windows will be. This is his new restaurant'On 5′ in the Grandstand at Ascot racecourse and despite appearances it will be ready for Royal Ascot.'Yes,' says Tom firmly, 'it will be'. He's not the sort of man who accepts excuses, either from builders or his team, and his main restaurant the Hand in Flowers has the Michelin stars to prove it.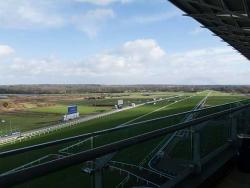 'It's going to have the same ethos as the Hand', Tom says as we give back our helmets to the construction overseer,'but it will be different of course, because this is a different place'.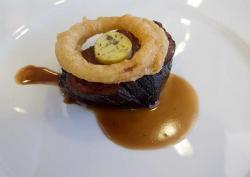 A very different place indeed, you can eat at On 5 from £800 per person during Royal Ascot and that gets you a five course luncheon and afternoon tea, plus the racecard and of course access to the seats to watch the races. Tom and his team will be in the kitchen to ensure the food is as perfect as you would expect for the price.
Upstairs in the Panorama restaurant I try a dish from Tom who is previewing what he will be serving at On 5 to a few lucky people. It's a treacle marinated fillet steak with deep fried onion rings, a pot of bearnaise sauce and some of his famous chips. It is simple and it is simply gorgeous, the steak cooked and rested well and the treacle adding a depth of flavour quite unlike any steak I have had before.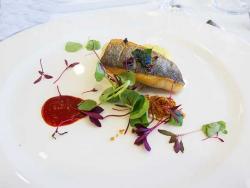 The Panoramic restaurant as the name suggests offers the highest viewpoint over the track at Ascot, all the way back to London on a clear day, and during Royal Ascot it will also offer the sight of Atul Kochhar of Michelin starred Benares restaurant fame at the stoves.
Before trying Tom's steak I had an Atul starter of sea bass with beet mash and coconut sauce cooked by the man himself and it was as gorgeous as any dish I've ever eaten of Atul's.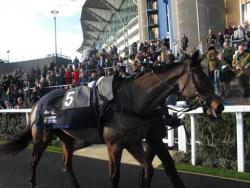 As Tom wanders back to the kitchen Atul explains that as Royal Ascot is such a British institution he's going to use British ingredients prepared simply to let them shine.'It's also all about a great meal, in great surroundings and being properly looked after'. He too will be in the kitchen at Royal Ascot, and a meal here will set you back around £1000 per person on the day.
For those with really, really deep pockets there will be lunch on offer at The Parade Ring. Overseen by Ascot's Executive Chef Steve Golding this is Ascot's premier restaurant and it's where the Queen will wander in and out from her Royal Box opposite to see the horses parade. 
Canapés, a five course meal, afternoon tea and a chance to get close up to royalty? You can see why it costs around £1200 per person. Does the Queen pay that as well, I ask. No, I'm told, she brings her own food from Windsor Castle for security purposes. I imagine she packs more than a pork pie and a packet of cheesy Wotsits though.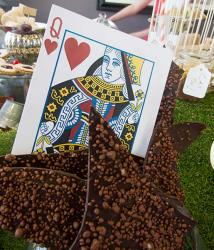 Of course Ascot and Royal Ascot is egalitarian. If you don't want to dine like royalty, but simply enjoy a great day out, £17 gets you entrance to the Silver Ring Enclosure. Here there will be the Great British Food Experience with top quality deli items to create a luscious picnic from Sourced Market like scotch eggs, charcuterie, olives and pies as well as a bar serving British beers and Sipsmith vodka.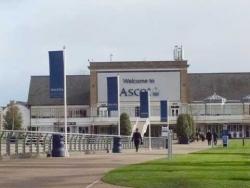 Those taking up the Smart Hospitality package as well as getting a loved up lunch will also get an afternoon tea in the style of a lavish Mad Hatter's Tea Party  Menus will include a selection of teas, freshly cut sandwiches and some seasonal surprises and the inventiveness of the samples we tried was interesting.
Even if you're not horsey person, a day out at Ascot or Royal Ascot is still great fun. You can bet from as little as £2 and you don't have to engage with the traditional bookies if you don't want to. Bet takers are around all the time and will instantly take your bet and are happy to explain what's what to rookies.
I gambled £16 over four hours and won a tenner, so £6 for the fun of actually having a stake on as the pounding of hooves fills the air on the run up to the finish line is easily worth it. And ibne thing is for sure, you won't be gambling on the food.