With spring in the air and a spring in our step, we've been skipping down the wine aisles at Sainsbury's looking for some recommendations for the season.
Giving lie to the myth that you have to pay dearly for Chablis, Sainsbury's own Taste the Difference Chablis 2013 knocked our socks off for only £10 with a full-on palate that took us by surprise.
The typically fresh, mineral nose precedes a very nicely balanced mouthful of rounded orchard fruit and meadow flowers.
The picture is completed by a gently satisfying citrus finish making this a great aperitif or accompaniment to grilled fish or poultry.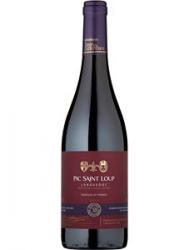 Staying in France but this time sweeping down to Pic St. Loup in the south, we opened a bottle of a lesser known red wine which is a favourite with connoisseurs of the Languedoc,
Taste the Difference AOP Pic St. Loup 2012 (Sainsbury's £8) has the full, savoury character of Syrah and Grenache grapes from the hilly region north of Montpellier.
The dark red fruit flavours are underpinned with earth and spice, giving a wine that is perfectly suited to rich, tomato based dishes. 
Finally, a deep ruby, full-bodied wine oozing with old-world Spanish character.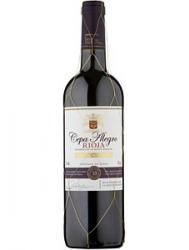 Taste the Difference Rioja Reserva 2008  (Sainsbury's £9.75), with its traditionally long period of barrel ageing, is full of dense cherry fruit and taught cedar-wood flavours.
Give this wine a nice long breathing time in the decanter as it likes to prepare itself before being served with a large leg of roast lamb and plenty of garlic.
Taste the difference? Well, yes we can; Sainsbury's reasonably priced European classics are performing very nicely.